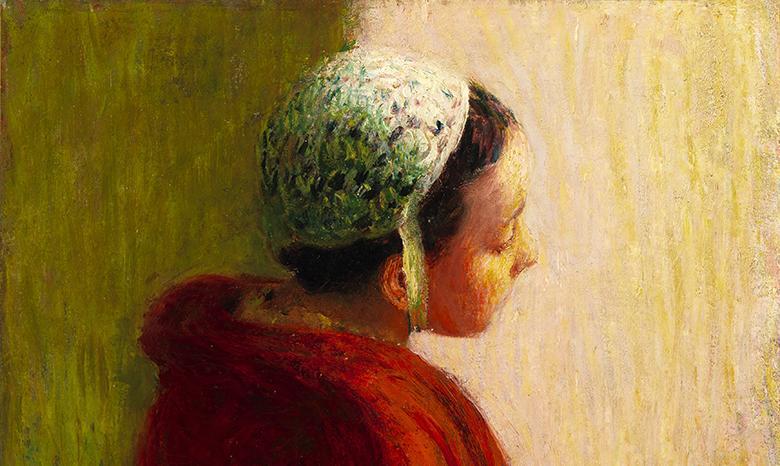 Detail from Roderic O'Conor, 'La Jeune Bretonne', c.1895. Photo © National Gallery of Ireland
Credit
Podcast: Imagining France - artist as profession and legacy
'Imagining France' is a series of podcasts organised as part of the exhibition Roderic O'Conor and the Moderns. Between Paris and Pont-Aven (18 July – 29 October 2018).
The music featured in each episode has been specially commissioned from Irish contemporary composer Michael Fleming. Inspired by works in the exhibition the pieces include:
After Le Cap Canaille, Cassis, 1913, Roderic O'Conor
After Head of a Breton Boy with Cap, c.1893, Roderic O'Conor
After Landscape, Pont-Aven, 1892, Roderic O'Conor
After Pont-Aven Sketchbook, 1892-3, Cuno Amiet
Episode 1: Now available below, or on iTunes / Stitcher / SoundCloud
For this episode we bring together Dr Brendan Rooney, head curator at the National Gallery and co-curator of the exhibition, and artist Cian McLoughlin, to consider the practice and techniques of the Pont-Aven artists and the environment out of which the works emerged.