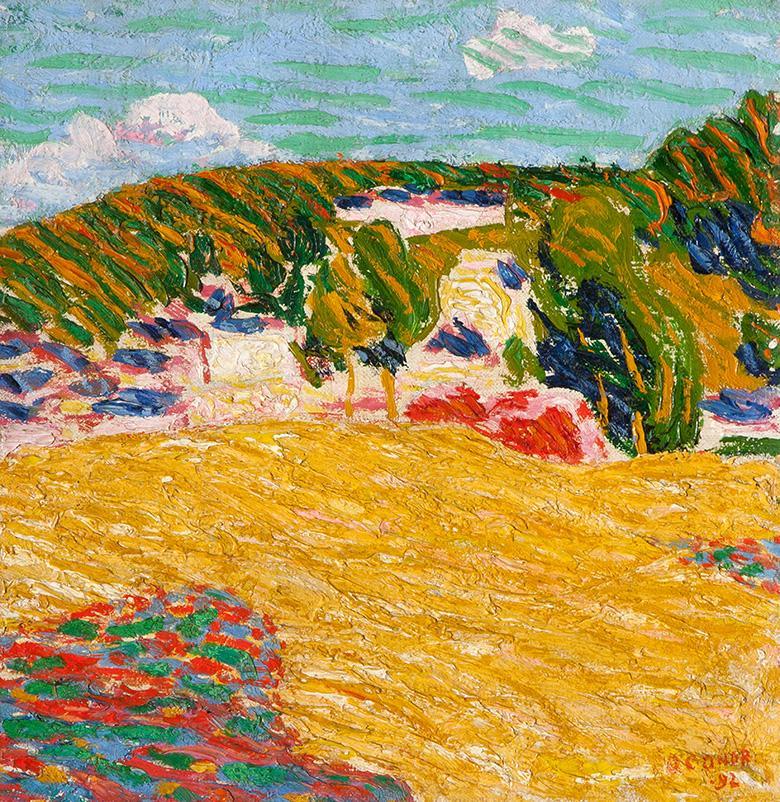 Roderic O'Conor, Field of Corn, Pont Aven, 1892. © National Museums NI
Credit
Roderic O'Conor and the Moderns. Between Paris and Pont-Aven
This summer, the National Gallery of Ireland is proud to present the first museum show in over thirty years to focus on the painted and graphic work of Irish artist Roderic O'Conor (1860–1940). The exhibition will demonstrate his highly original contribution to the experimentation that revolutionised art in Europe in the late nineteenth century. The artworks—many not previously seen in public—reconstruct the critical phase of O'Conor's career between 1887 and 1895, when he became dissatisfied with Impressionism and Neo-Impressionism. This exhibition presents a unique opportunity not only to examine the evolution of O'Conor's signature expressionist style, but also to place his work side-by-side with that of the artists with whom he connected and collaborated, including Vincent van Gogh, Paul Gauguin, Armand Seguin, Robert Bevan, and, above all, Cuno Amiet.
Tickets available to purchase online, or from the ticket desk, located on Level 1 in the Millennium Wing of the Gallery.
Curators: Jonathan Benington, Victoria Art Gallery, Bath, and Brendan Rooney, National Gallery of Ireland.