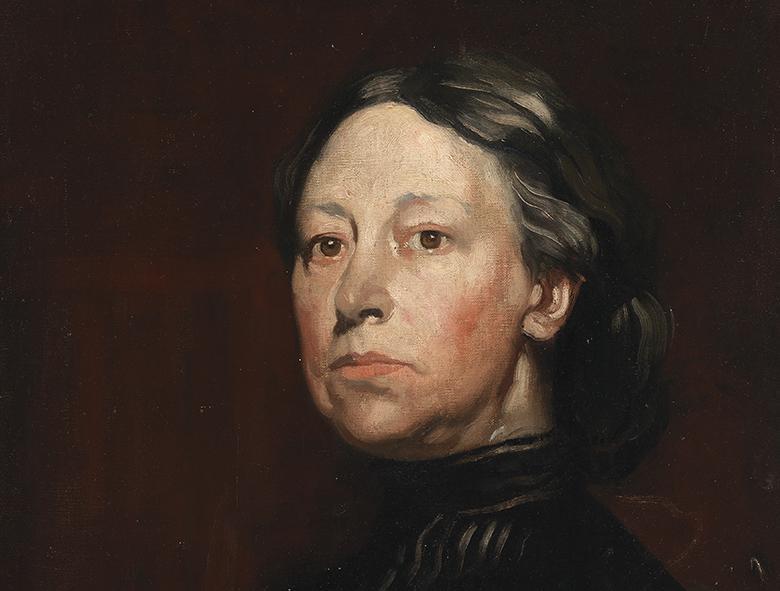 Detail from William Orpen (1878-1931), 'Portrait of Augusta Gregory (1852-1932), Dramatist and Folklorist', c.1904. Image © National Gallery of Ireland.
Credit
Listen to Dr Elaine Sisson, IADT, discussing the wider impact of J.M. Synge, Lady Gregory and Celtic imagery.
Part of a series of talks on the theme of The Celtic Revival in Art.
This talk was recorded in the National Gallery of Ireland on 29 October 2015.
Note for listeners: Due to new e-privacy measures on our site, you'll need to click on the cookie symbol in the bottom-left corner of this page and tick the boxes to accept statistics and marketing cookies in order to listen to the audio file embedded on this page. Alternatively, you can listen on Soundcloud.