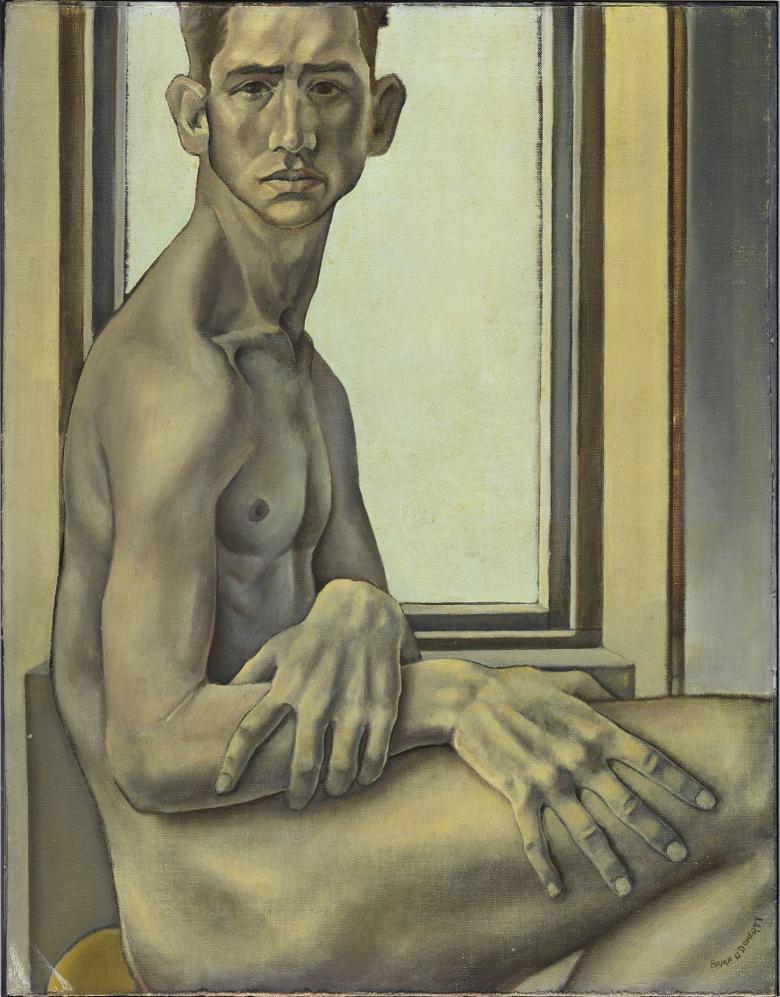 Brian O'Doherty, Portrait of the Artist as a Naked Young Man, 1953.
© National Gallery of Ireland
Credit
An examination of the life and work of Irish artist Brian O'Doherty, with Dr Brenda Moore-McCann and Caomhán Mac Con Iomaire.
Dr Brenda Moore-McCann, Assistant Professor (Adjunct) at Trinity College Dublin, editor of Dear...Selected Letters from Brian O'Doherty from 1970s to 2018 (2018), and author of the first monograph, Brian O'Doherty/Patrick Ireland: Between Categories (2009), discusses O'Doherty's work in detail, offering art historical and personal contexts. 
This podcast was produced on the occasion of the display of Brian O'Doherty works, including a series of prints created in collaboration with Stoney Road Press. This display is complementary to the Living with art: Picasso to Celmins, A British Museum touring exhibition, on display in our Print Gallery until 7 June 2021.
Several of Brian O'Doherty's works, including this self-portrait, can be seen as part of our summer exhibition, New Perspectives, Acquisitions 2011-2020.
A full transcript of this podcast is available here
Listen to the embedded podcast below, or listen on Soundcloud, Spotify, Stitcher or Apple Podcast.