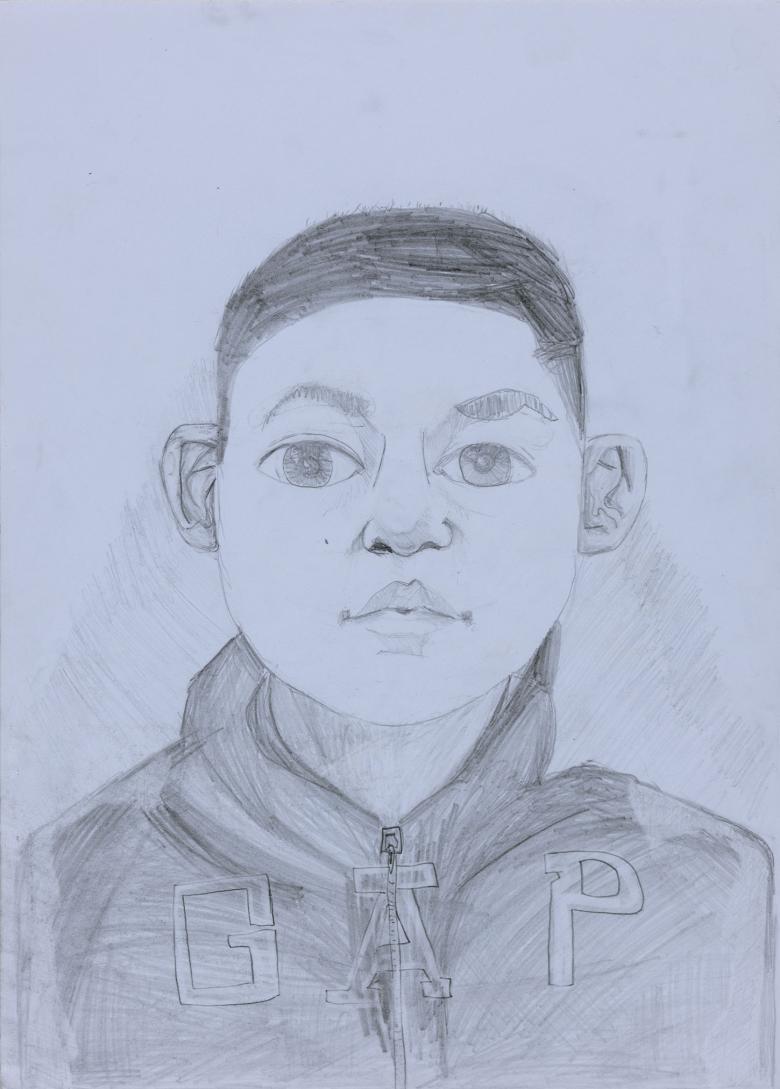 Jiaming Zheng (Dublin, aged 8), The GAP Boy, 2019.
Credit
Jiaming Zheng (aged 8) | Winner 7-11
The GAP Boy
Pencil on paper 
Jiaming (8, Dublin) says: "My name is Jiaming Zheng, from Third Class in St Brigid's BNS Foxrock. I loved drawing when I was a kid. I want to introduce myself to you all by my pencil and mirror."
Go back to the shortlisted works
Shortlisted works | Age 7-11