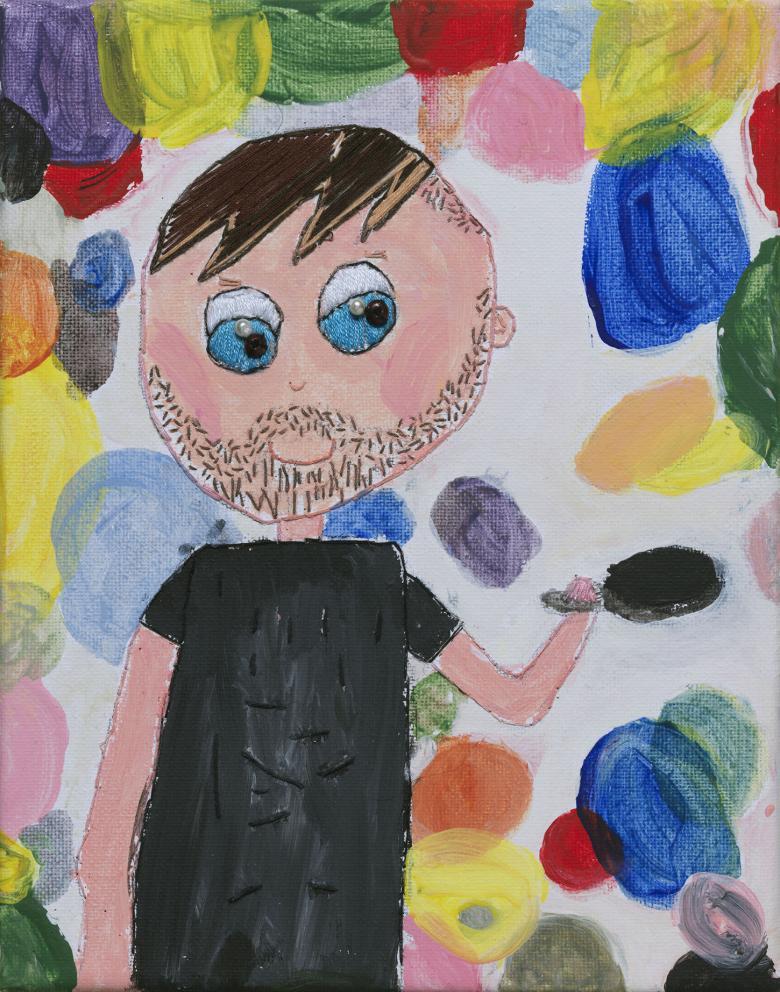 Alice Ertmane (Dublin, aged 7), Flying Pancakes, 2019.
Credit
Alice Ertmane (aged 7)
Flying Pancakes
Thread and acrylic on canvas 
Alice (7, Dublin) says: "I've made a portrait of my dad making pancakes. He cooks them always, when I say I'm hungry. And he is actually very good at it. Yummy. It is my second portrait when I combined painting and sewing on canvas. The first one was a year ago when I made my first stitches on a self portrait, when I started to sew. I like to read, especially scientific books."
Shortlisted works | Age 7-11