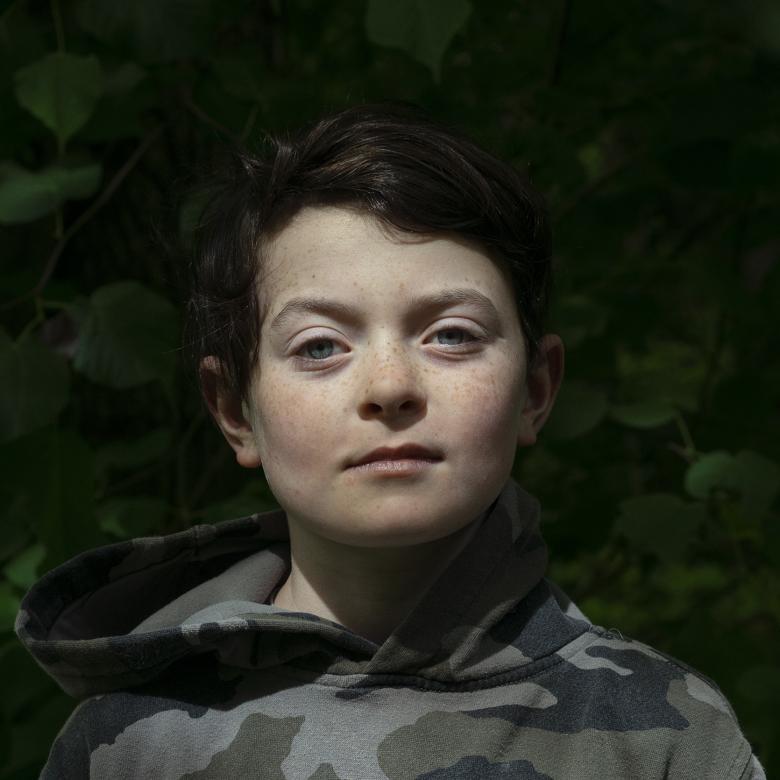 Patrick Bolger, Max, My Boy, 2020. © Patrick Bolger.
Credit
Patrick Bolger
Max, My Boy, 2020
Photograph, 35 x 35 cm
Max, My Boy is a portrait of the artist's son. When speaking about the subject of this portrait, Bolger says: "This is Max. My boy. Max is labelled by a society that struggles with difference. He is full of joy and ability and wonder. He sees the world in a way that I can only dream of. He doesn't turn his gaze away from anything. He asks questions that reveal truth. He challenges me and he teaches me." Bolger sees portrait making as a collaboration between the artist and the subject. In this portrait, he explains that Max is asking his father to see him.