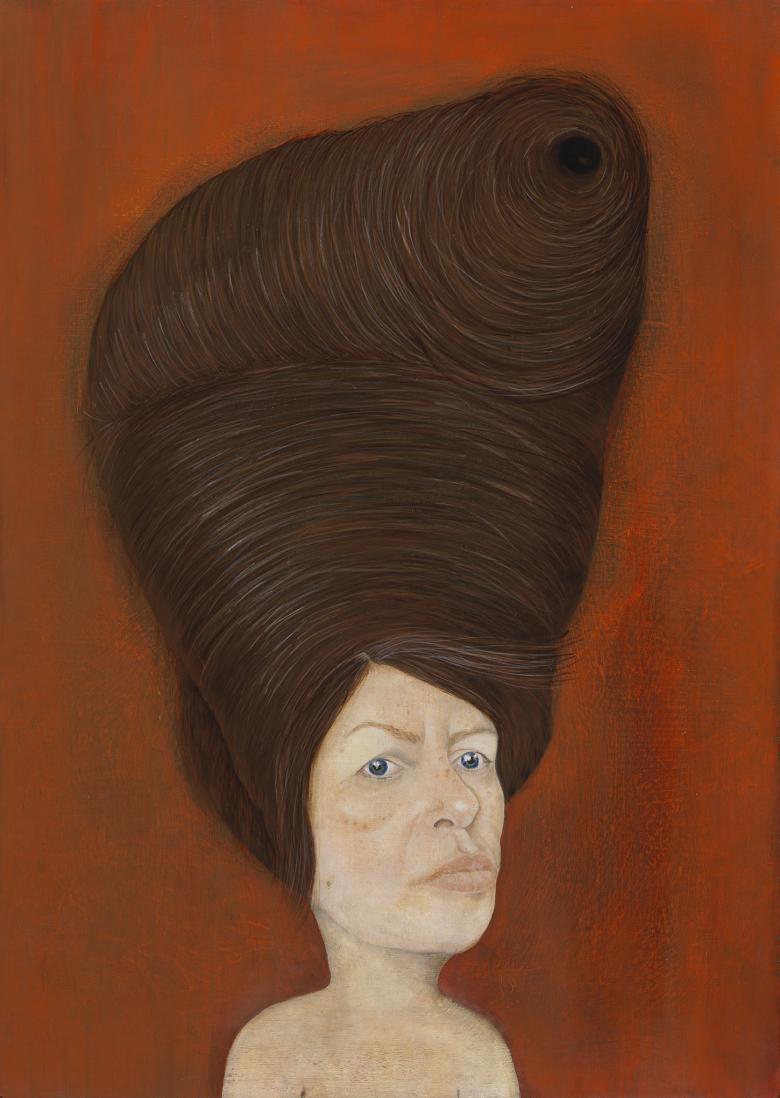 Rachel Ballagh, High Anxiety, 2020. © Rachel Ballagh.
Credit
Rachel Ballagh
High Anxiety, 2020
Oil on board, 70 x 50 cm
"I paint self-portraits because I am so often alone, because I am the person I know best." - Frida Kahlo
Rachel Ballagh sought to create a self-portrait during the Covid-19 pandemic. After several failed attempts, she decided on an exaggerated pose that was not only about the surface image or likeness, but also the emotions and feeling  behind the facade. 
As the title suggests, High Anxiety attempts to describe the artist's opinion on how many people must have felt at the outset of Covid-19: an unsettling, heightened sense of reality. 
Every element of reality seemed underpinned with anxiety. She notes, "While the Spring felt Springier, and the bird song sweeter and louder, a sense of isolation was heightened. Unable to travel to be with family was agonising and a feeling of uselessness prevailed for a number of months."