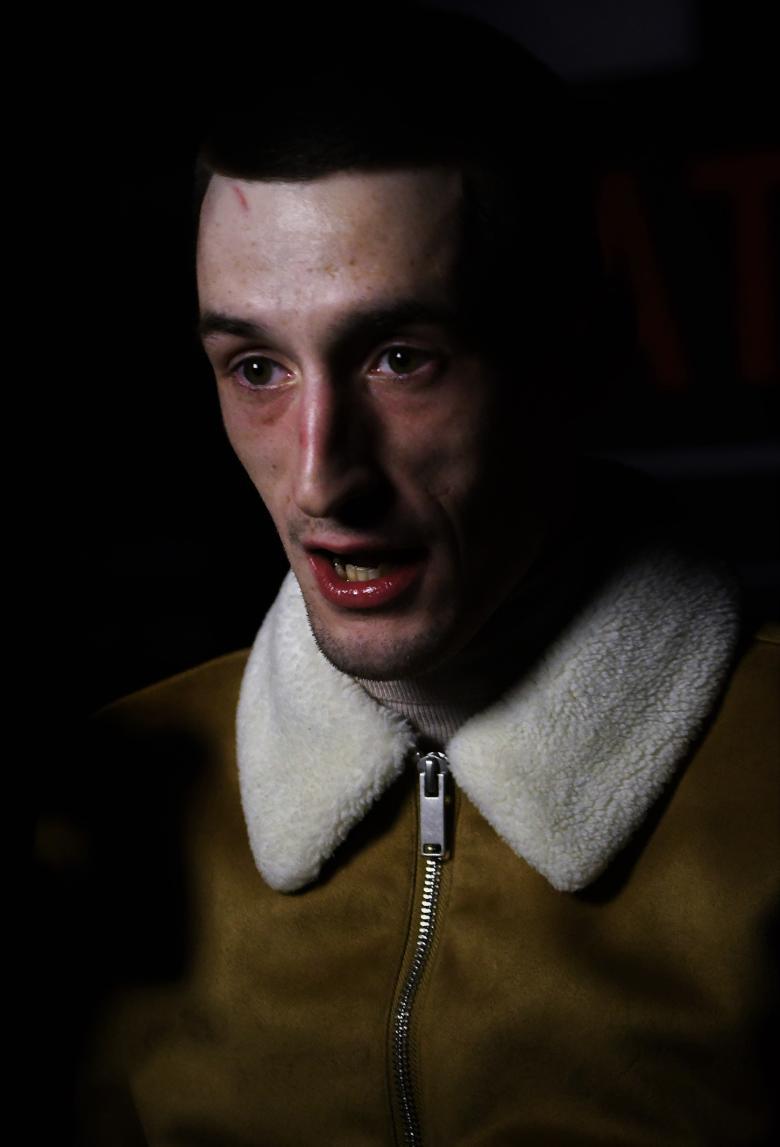 Sathishaa Mohan, Dylan Logan, 2020. © Santhishaa Mohan.
Credit
Sathishaa Mohan | Highly Commended
Dylan Logan, 2020
Photograph, 50 x 34 cm
This portrait depicts the dedication of the Mixed Martial Arts (MMA) fighter, Dylan Logan, to his practice. The photograph was taken in February 2020 after Dylan lost a fight to his opponent with a submission by rear-naked choke. Closer examination shows details of bruises on Dylan's face and red marks around his eyes from the fight. The darkness around the subject represents the fighter's darkest hour while the light on the subject's face shows the determination for redemption.