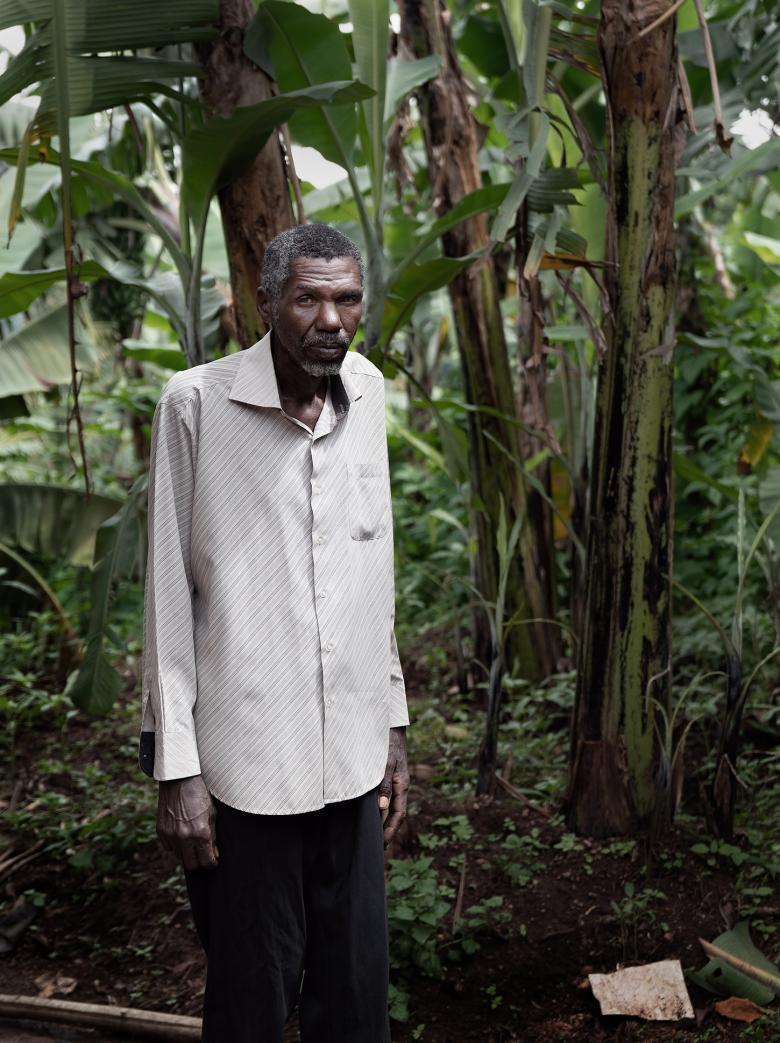 Paul Seawright, Untitled - From Beasts of Burden: Rwanda 2020, 2020. © Paul Seawright. Courtesy Kerlin Gallery, Dublin.
Credit
Paul Seawright
Untitled, from "Beasts of Burden: Rwanda", 2020
Archival pigment print, 120 x 95 cm
During the Rwandan genocide of 1994, an estimated one million people were murdered in just 100 days. Twenty-five years after the genocide, a unique initiative pairs perpetrators with their victims and supports them to raise a cow together in an effort to reconcile.
This image is from a series titled Beasts of Burden, which encompasses portraits of those convicted of the genocide, those who survived the slaughter and the animals they raise together in a powerful act of reconciliation.