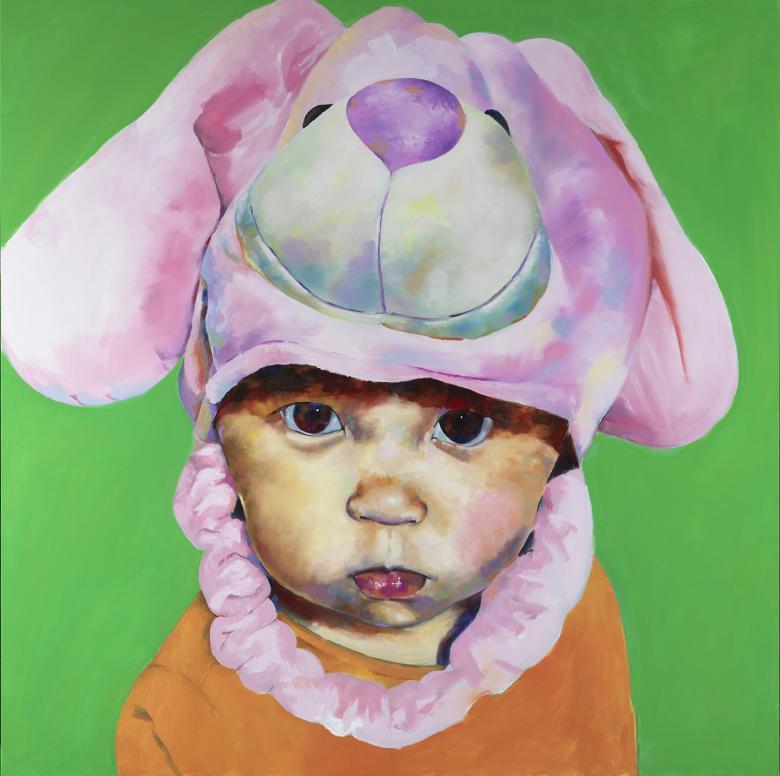 Gillian O'Shea, Lockdown, 2020. © Gillian O'Shea.
Credit
Gillian O'Shea
Lockdown, 2020
Oil on canvas, 120 x 120 cm
This is a portrait of Gyuri, the daughter of one of the artist's friends. It was painted during a period of lockdown in Ireland that stemmed from the Covid-19 pandemic. This portrait invites the viewer to consider the story behind Gyuri's pensive and intense expression, which conveys a sense of wisdom far beyond her young age. The juxtaposition between Gyuri's playful pink animal hat and her accusatory expression prompts the viewer to consider her compelling narrative.