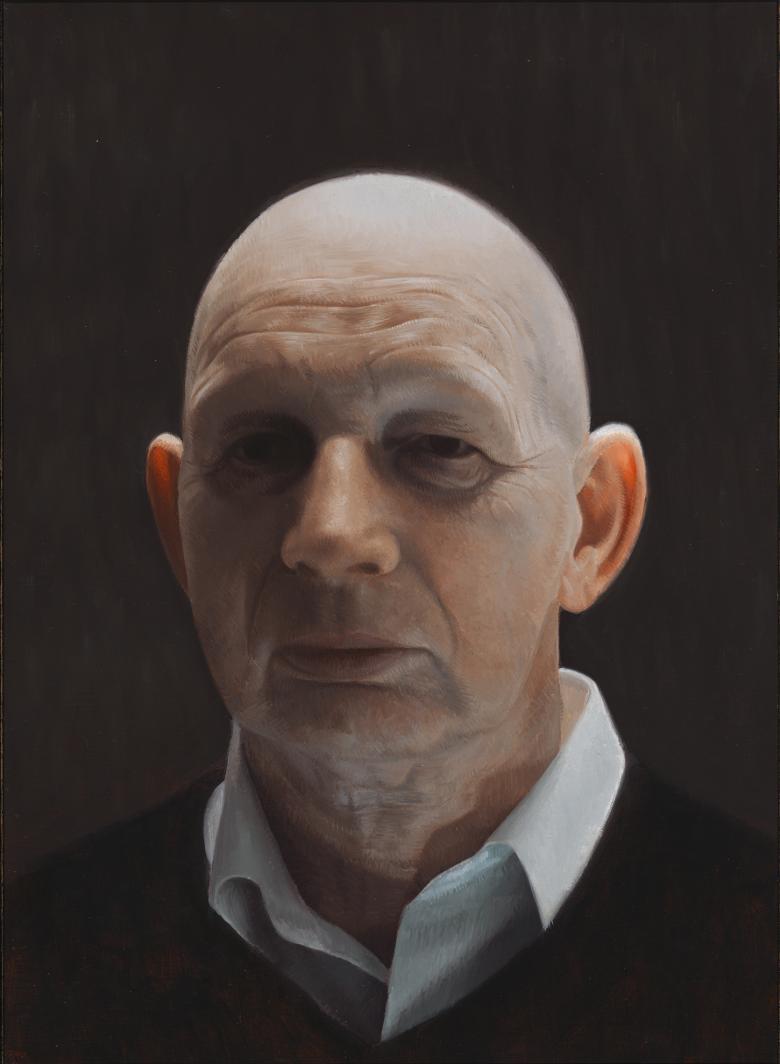 Martin Redmond, Patient, 2020. © Martin Redmond.
Credit
Martin Redmond
Patient, 2020
Oil on linen, 40 x 32 cm
This is a portrait of the artist's father. It was painted using a photograph, taken in 2011, as reference. It was one of many photographs that Redmond had taken of his father after his first round of chemotherapy, two years before he passed away. He felt that this image most clearly captured the stoic attitude that his father portrayed through the entire process of his treatment.