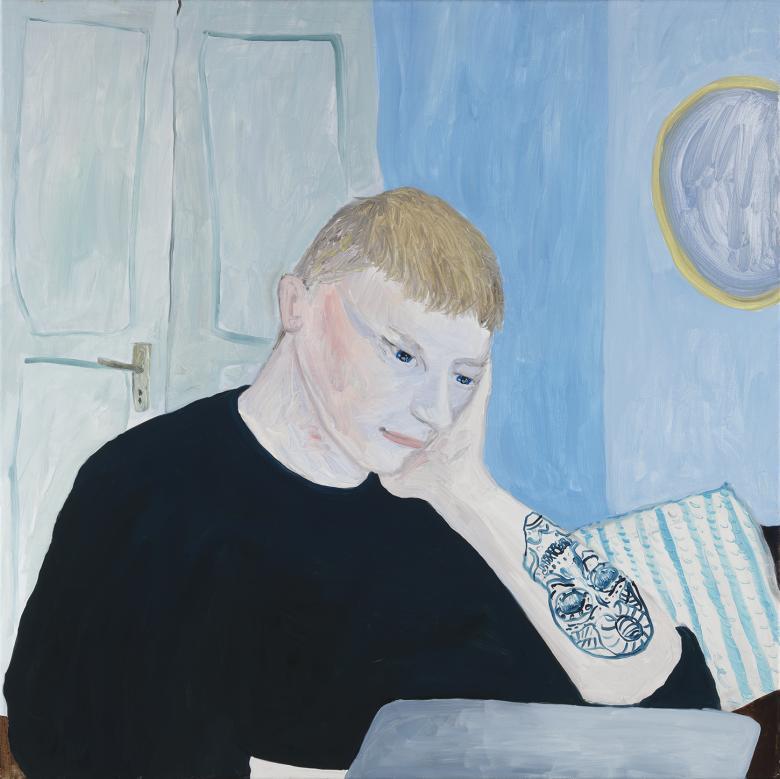 Kathy Tynan, Over Heavy Seas, 2019. © Kathy Tynan / Kevin Kavanagh Gallery, Dublin.

Credit
Kathy Tynan
Over Heavy Seas, 2020
Oil on canvas, 100 x 100 cm
Over Heavy Seas is a portrait of the artist's brother Luke, as he sits at their mother's kitchen table, looking at his laptop. He has lived in various far-off countries since his youth. This scene depicts a rare moment when he was on the artist's side of the screen looking in, as opposed to on a video chat. The artist contrasts the dark lines of the sitter's tattoo with gentle pastels and soft brushstrokes to convey the delicacy of this moment.