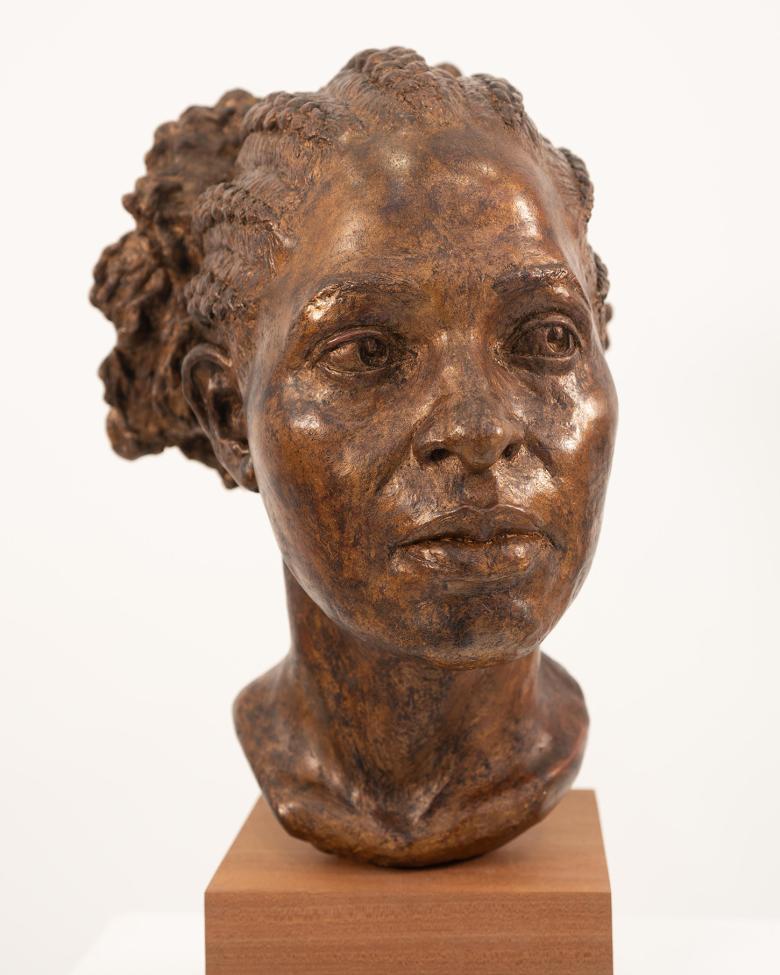 Elizabeth O'Kane, Selam, 2019. © Elizabeth O'Kane.
Credit
Elizabeth O'Kane
Selam, 2019
Resin on mahogany base, 42 x 25 x 30 cm
Elizabeth O'Kane is fascinated by the quiet observation in portraiture, slowly building up a likeness in clay over several months. She invited Selam, an Ethiopian student based in Dublin, to sit for this portrait. She has depicted Selam wearing a traditional seven-braid hairstyle, a number significant in her culture. This pulled-back hairstyle highlights her unique bone structure.