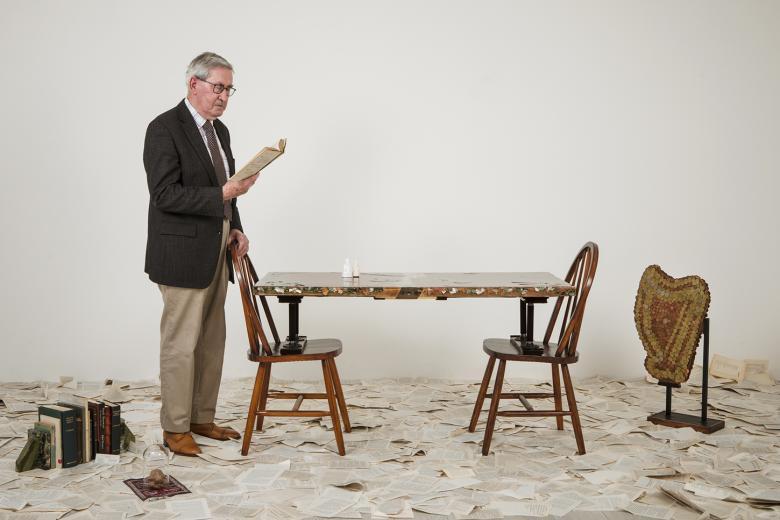 Lisa Butterly (b.1977) and Lisa McCormack (b.1974), The Day You Left, 2019. © Lisa Butterly and Lisa McCormack.
Credit
Lisa Butterly and Lisa McCormack
The Day You Left, 2019
Photograph, 59 x 84 cm
'Irish people have experienced centuries of painful separations, especially when a loved one was forced to emigrate. The life-changing decision was often shared with family members sitting together at the kitchen table. As a focal point in many homes, this table respectfully and dutifully absorbed the stories and emotions of those families. This portrait focuses on the relationship between one family and the table – ripped open to make room for the heartache left behind on The Day You Left.'
Dr Lisa Butterly is a historian by profession and an artist by nature. Lisa McCormack, LIPPVA, is a professional photographer and graduate of DIT. Their collaboration is based on an innovative combination of skills and knowledge, producing unique portraits of the men and women of Ireland. As such, this collection of portraits forms a legacy, grounded historically and art historically. Each portrait is a chapter, every sitter is an actor and the stories they tell are the ones that we share as a nation. The body of work comprises 28 portraits, 75 sitters, 18 purpose-made sculptures and artworks by Lisa Butterly.
Go back to the shortlisted works