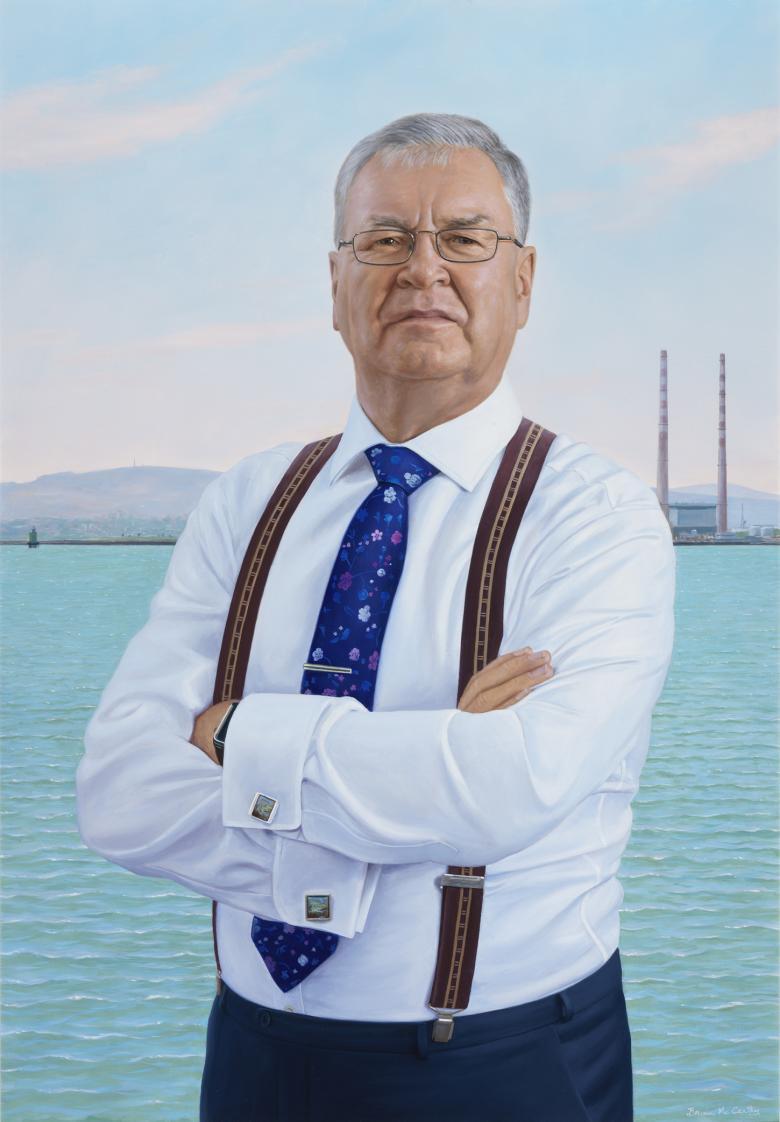 Brian McCarthy (b.1960), Joe Duffy, 2018. © Brian McCarthy. Photo © National Gallery of Ireland, Photographer: Roy Hewson.
Credit
Brian McCarthy
Joe Duffy, 2018
Oil on canvas, 100 x 70 cm
'Broadcaster and award-winning social history writer, Joe Duffy, is the presenter of the daily show Liveline on RTE Radio 1, author of Children of the Rising (2015), and co-author of Children of the Troubles (2019). I chose to portray Joe against the backdrop of his native Dublin, with his loyal listeners tuned in via RTE's radio masts. The portrait, viewed from Joe's Clontarf home, includes are the city's iconic Poolbeg chimneys and Joe's signature braces and cufflinks.'
Brian McCarthy is a Dublin-based artist. His paintings have been included in numerous exhibitions and venues in Ireland and the UK, such as the Douglas Hyde Gallery's Living Art exhibition (1981), the Royal Hibernian Academy, Dublin, and Christie's Auctioneers in London. McCathy's most recent exhibition, Boomtown, received widespread media attention for capturing the mood of a broken society during Ireland's banking crisis. His intricately detailed paintings can be found in many national and international private and corporate collections.
Go back to the shortlisted works