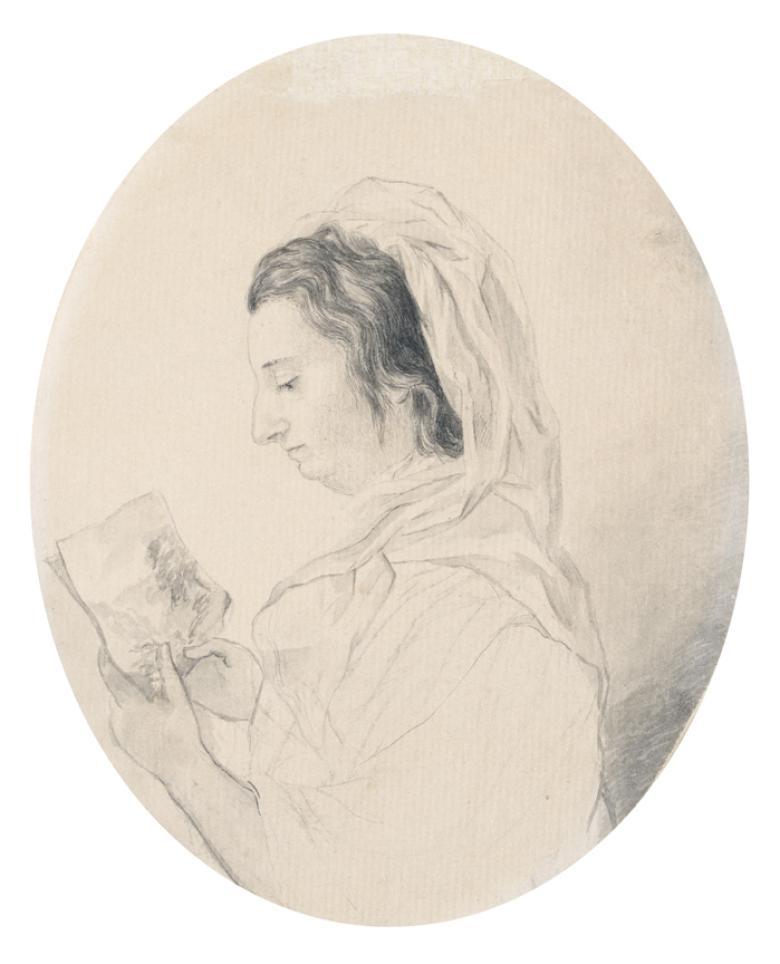 Maria Spilsbury Taylor, 'Self-portrait holding drawing', c.1815. Image © National Gallery of Ireland.


Credit
Maria Spilsbury Taylor (1776–1820) 
Born in London in 1777, Maria Spilsbury Taylor moved to Ireland with her family in 1813. Her father, John Spilsbury, was an engraver and it was in his studio that Maria trained. From 1792 to 1808, she exhibited her work at the Royal Academy in London, as well as other at other venues, and ranged from portraiture to subject and genre painting.
Throughout her life, Spilsbury Taylor's art was influenced by her upbringing in the Moravian church, and later Protestant evangelicalism. From the time of her arrival in Dublin, Spilsbury Taylor showed her work with the Hibernian Society of Artists. In his 'Dictionary of Irish Artists' (1913), Strickland notes that in 1814, 'Monthly Museum' described how 'Mrs Taylor's pictures exhibit a taste and delicacy of execution rarely to be met with.' 
Works completed in Ireland include portraits, mainly of the Protestant gentry that were part of the Taylors' extended social circle, and many sketches of pastoral landscape scenes with figures. Her genre paintings reflect her religious zeal, for example her multi-figure canvas of John Wesley Preaching in the Open Air at Willybank, on the Estate of the William Tighe (1815, Museum of Methodism, London). Another ambitious painting in the Gallery's collection is her Patron's Day at the Seven Churches, Glendalough (NGI.4587). This work is replete with fine detail, such as the full picnic basket in the foreground, and the many expressions of religious feeling.