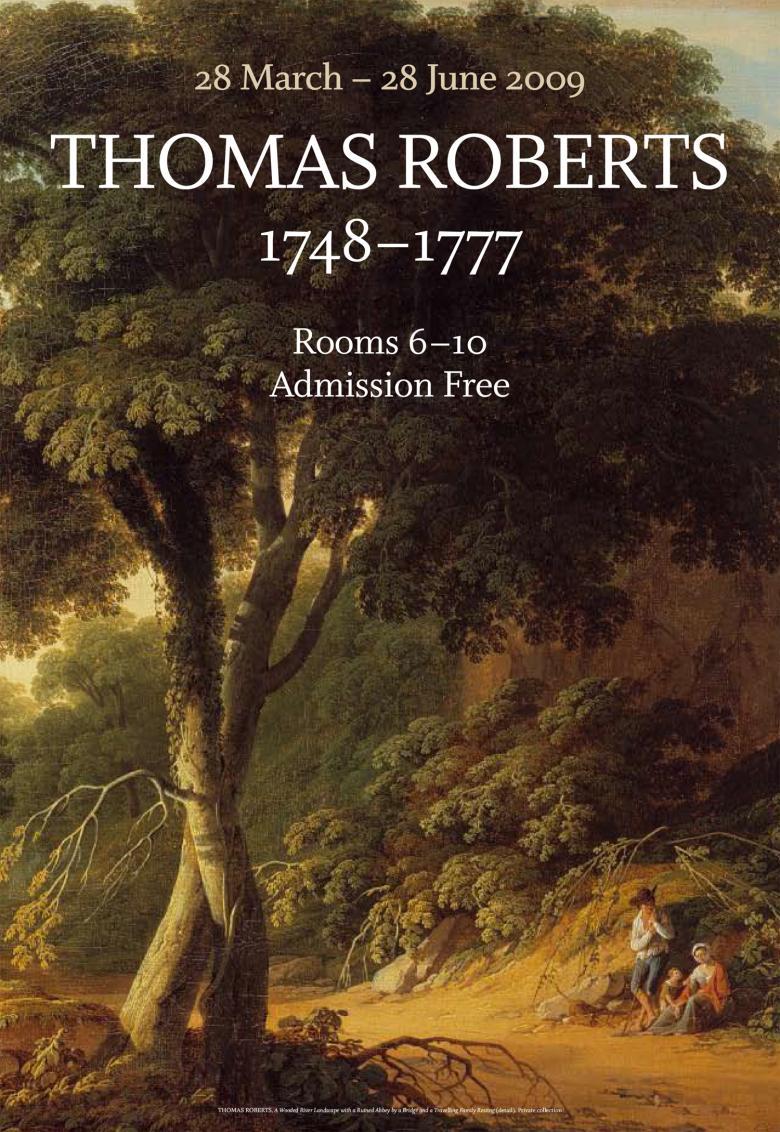 Thomas Roberts (1748-1777). Photo © National Gallery of Ireland
Credit
Thomas Roberts (1748-1777)
28 March - 28 June 2009
Beit Wing, Rooms 6-10 | Admission free
This was the first exhibition of Roberts's work since 1978, and gave visitors an opportunity to view some of the recently discovered additions to the artist's oeuvre, and a chance to reunite the celebrated set of four views of Carton that had been dispersed for almost a generation.
This exhibition showcased Roberts' exceptional ability as a supreme technician, with subjects ranging from topographical views of some of Ireland's most celebrated and picturesque locations, to idealised landscapes, dramatic storm scenes and sets of views of some of Ireland's finest demesnes.
A publication accompanied the exhibition.
Curator | Dr Brendan Rooney, National Gallery of Ireland