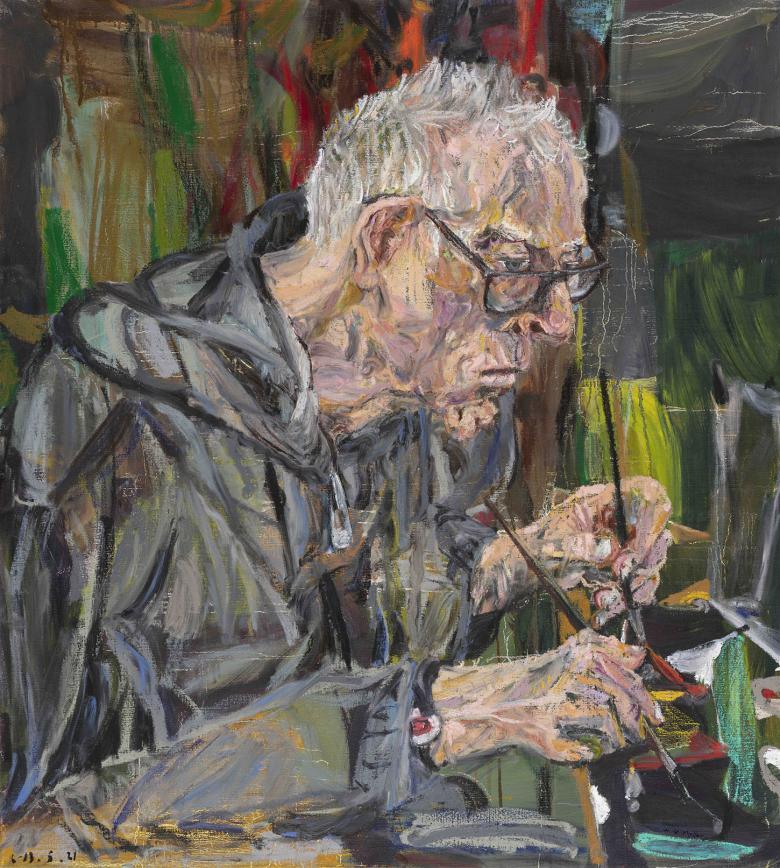 Nick Miller, Portrait of Patrick Hall – painting, 2021. © Nick Miller
Credit
Nick Miller
Portrait of Patrick Hall – painting, 2021
Oil pastel and paint on linen
"Patrick Hall has sat for me regularly since 1993, becoming part of our long painters friendship. Now, at 86, he is largely confined to his house and studio in rural Co. Sligo, engaging in life and work in the face of the human challenges of age and health.
The last eighteen months, or more, of restrictions offered a paradoxical silver lining of freedom for us both: in conversation, company and making work during Sunday visits that had started with a need to deliver shopping and transformed into a weekly collaboration in his studio.
The regular weekly visits allowed me to deepen my ongoing engagement with portraiture over an extended time and to curate "Beginnings", an exhibition of his work from the 1950s to the present day, currently on show at The Model in Sligo. In this particular portrait, Patrick is in the studio, painting ambidextrously as he does – in his own particular world."
More shortlisted portraits