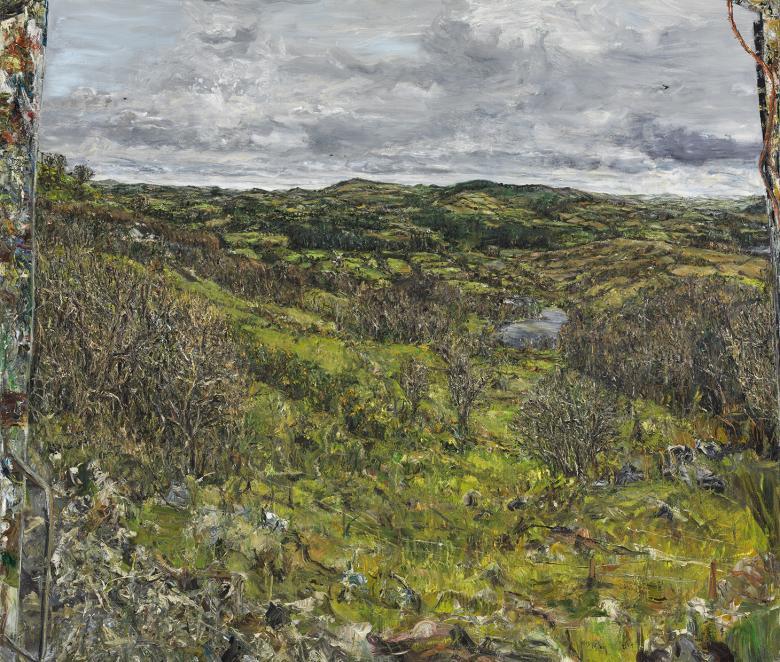 Nick Miller (b.1962), From Cogan's Shed, 2004. © Nick Miller Photo © National Gallery of Ireland

Credit
Tickets now on sale - book here | Free for Friends
On Monday 22 April, to mark Earth Day, we are offering €5 entry* to Shaping Ireland: Landscapes in Irish Art. To avail of this offer, mention Earth Day when purchasing your ticket in person in the Gallery. *Offer valid on 22 April 2019 for same day tickets, booked in person at the ticket desk.
 
13 April – 7 July 2019
Beit Wing (Rooms 6-10)
Spanning 250 years, Shaping Ireland: Landscapes in Irish Art comprises artworks by fifty artists, exploring the relationship between people and the natural world. 
In addition to artists of the past, such as George Barret, Paul Henry and Jack B. Yeats, it includes contemporary practitioners like Dorothy Cross, Willie Doherty, Kathy Prendergast and Sean Scully, as well as Niamh O'Malley, Caoimhe Kilfeather, Samuel Laurence Cunnane and others.
Encompassing a range of artistic media and perspectives, this exhibition examines different land types and uses, revealing the significant role artists have played in visualising aspects of human impact on the environment.
The exhibition is accompanied by a fully illustrated catalogue, featuring a selection of expert responses by individuals such as Paula Meehan (poet), Mary Reynolds (landscape designer), Duncan Stewart (environmentalist) and John Tuomey (architect), among others.     
Exhibition curator | Donal Maguire