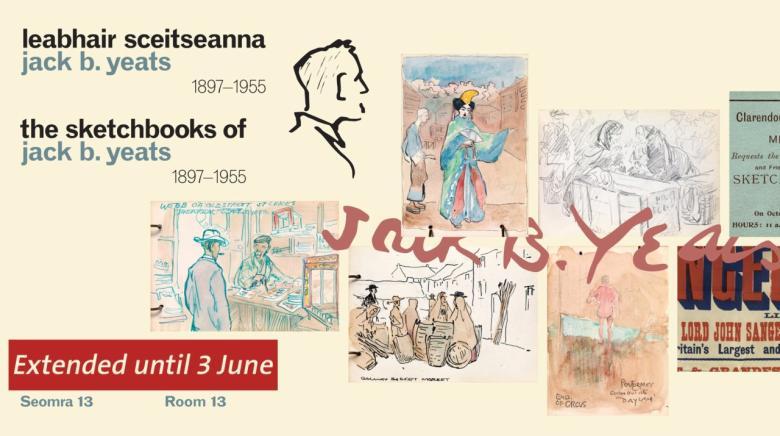 The sketchbooks of Jack B. Yeats, 1897-1955
2 February - 3 June 2013
This exhibition brought together, for the first time, a significant selection of Jack B. Yeats's personal sketchbooks, which form part of the Anne Yeats Gift (1996).
By the end of his life, Yeats had assembled a collection of over 200 individual sketchbooks, 204 of which are held by the Gallery. By the late 1890s, these sketchbooks had become an integral part of his artistic practice and he drew regularly upon them for inspiration for both the subject matter and composition of his more formal oil paintings.
The exhibition was complemented by a digital presentation with Samsung Galaxy Tablets which allowed visitors to browse through four complete sketchbooks in addition to letters and photographs selected from the Yeats Archive.
Curators | Donal Maguire and Pauline Swords, National Gallery of Ireland