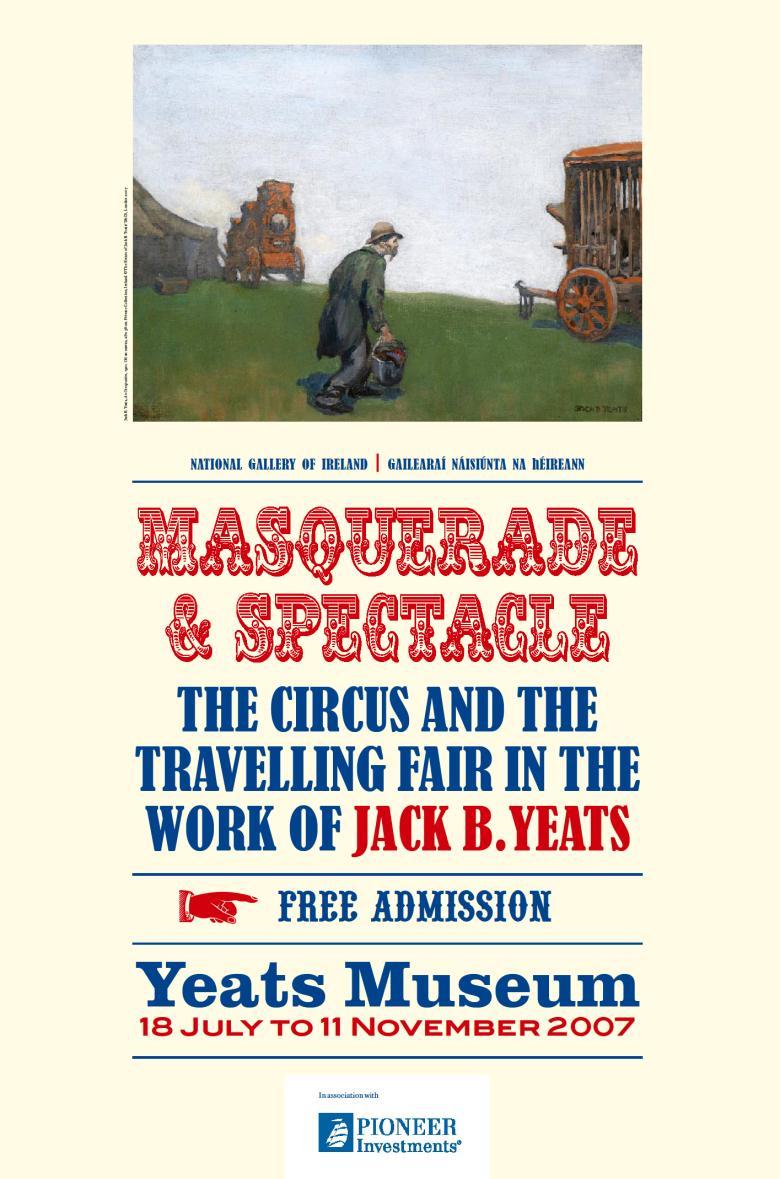 Masquerade and Spectacle: the circus and the travelling fair in the work of Jack B. Yeats. Photo © National Gallery of Ireland
Credit
Masquerade and Spectacle: the circus and the travelling fair in the art of Jack B. Yeats
18 July – 11 November 2007
This exhibition was organised to commemorate the 50th anniversary of the death of Jack B. Yeats (1871-1957), one of Ireland's most acclaimed modern artists.
Featuring some 23 paintings, drawn mainly from private collections, the exhibition focused on the theme of circuses and travelling fairs in the work of Yeats. This subject was crucial to the development of Jack B. Yeats's oeuvre.
From his earliest years he had a fascination with such theatrical spectacles, as is evident from his sketchbooks and early pirate plays. The exhibition included a number of such items from the Yeats Archive at the National Gallery of Ireland, a vast store of material which was presented by Jack's niece Anne Yeats in 1994. It also featured both early and late oil paintings, and showed how certain motifs such as the clown and the barrel man recurred in Yeats's work over many decades.
Curator: Dr Róisín Kennedy
Supported by Pioneer Investments