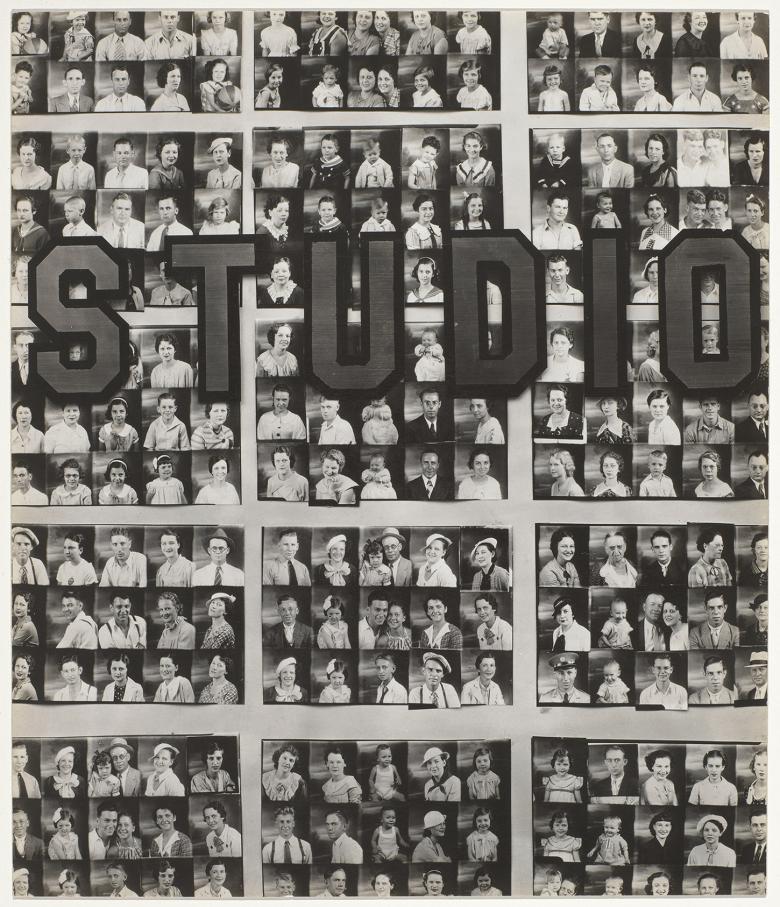 Walker Evans (1903 – 1975), Penny Picture Display, Savannah, 1936, 1936. Gelatin silver print. Bank of America Collection

Credit
Our podcast programme is specifically designed to support in-depth engagement with our exhibitions, while taking them far beyond the Gallery walls. For this series, we have three in-conversation episodes focusing on three key themes which emerge from our photography exhibitions Moment in Time: A Legacy of Photographs | Works from the Bank of America Collection, and View of Ireland: Collecting Photography.
Each episode is hosted by Sinéad Rice, Head of Education, with experts discussing key topics, sharing stories, and giving compelling accounts which takes art past the visual and into the imaginative. 
The episodes will be available to listen to on iTunes, Stitcher, and SoundCloud soon.
Moments in Time: Miriam O'Callaghan in conversation with Eric Luke
Join renowned photographer Eric Luke and respected journalist Miriam O'Callaghan for this very special live-recorded podcast in the National Gallery of Ireland, as they discuss key moments in Ireland's history, prompted by iconic photographs and shared memories.
Available February 2020. You can also book a ticket for the live recording here.
Medium, Magic and Materiality: David and Edwin Davison in conversation
David Davison and Edwin Davison of long-standing company Davison & Associates are specialists in photographic conservation. For this podcast, the father and son will share stories from the fascinating careers, discuss photographic processes, consider photographs as material objects, and talk through the methods by which we may preserve and experience objects from our past and present. 
Coming soon.
Art and Alchemy: Perry Ogden in conversation with Grace Coddington
For the final episode in this very special podcast series, renowned photographer and film maker, Perry Ogden meets the creative-director-at-large of Vogue magazine, Grace Coddington to discuss the magic of photography and the role it has played in their careers. Together they will consider the slippery nature of this highly accessible yet bewitching discipline, and the other worlds it occupies, most notably; art and fashion.
Coming soon.
Recorded talks 
While our illustrated Sunday lecture series is not designed specifically for audio recording, we are ever mindful that that everyone can access these Dublin-based events. Therefore wherever possible we record these talks and make them available online.
LISTEN BACK TO OUR LIVE RECORDINGS ON SoundCloud
Moment in Time is made possible through the Bank of America Art in our Communities® program.