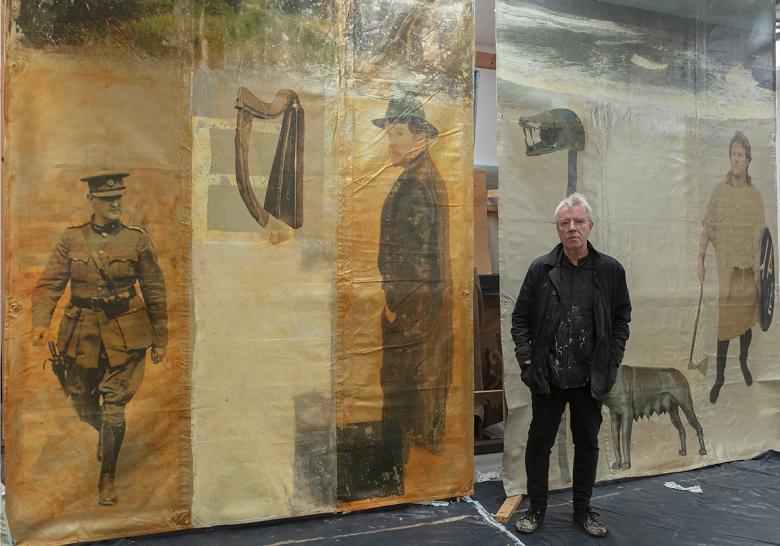 © Hughie O'Donoghue
Photo © Anthony Hobbs
Credit
12 March 2022 – 21 May 2023
Shaw Room | Admission free. No booking required.
This installation of new works by Hughie O'Donoghue (b. 1953) is one of several events at the National Gallery of Ireland marking the Decade of Centenaries. Addressing memory, history and questions of identity, the series of six large paintings by one of the leading painters of his generation features a number of historical figures. The characters – three Irish and three British – are Irish saint Deirbhile and Anglo-Saxon King Wuffa, Aoife McMurrough and William the Conqueror, and revolutionaries Michael Collins and Emily Davison. The series will be on view in the Gallery's Shaw Room – for which it was painted – under the gaze of Daniel Maclise's monumental The Marriage of Strongbow and Aoife, which inspired it.
Curator: Dr Brendan Rooney
This exhibition is supported by the Department of Tourism, Culture, Arts, Gaeltacht, Sport and Media under the Decade of Centenaries Programme 2012-2023.

Hughie O'Donoghue
Original Sins
Play