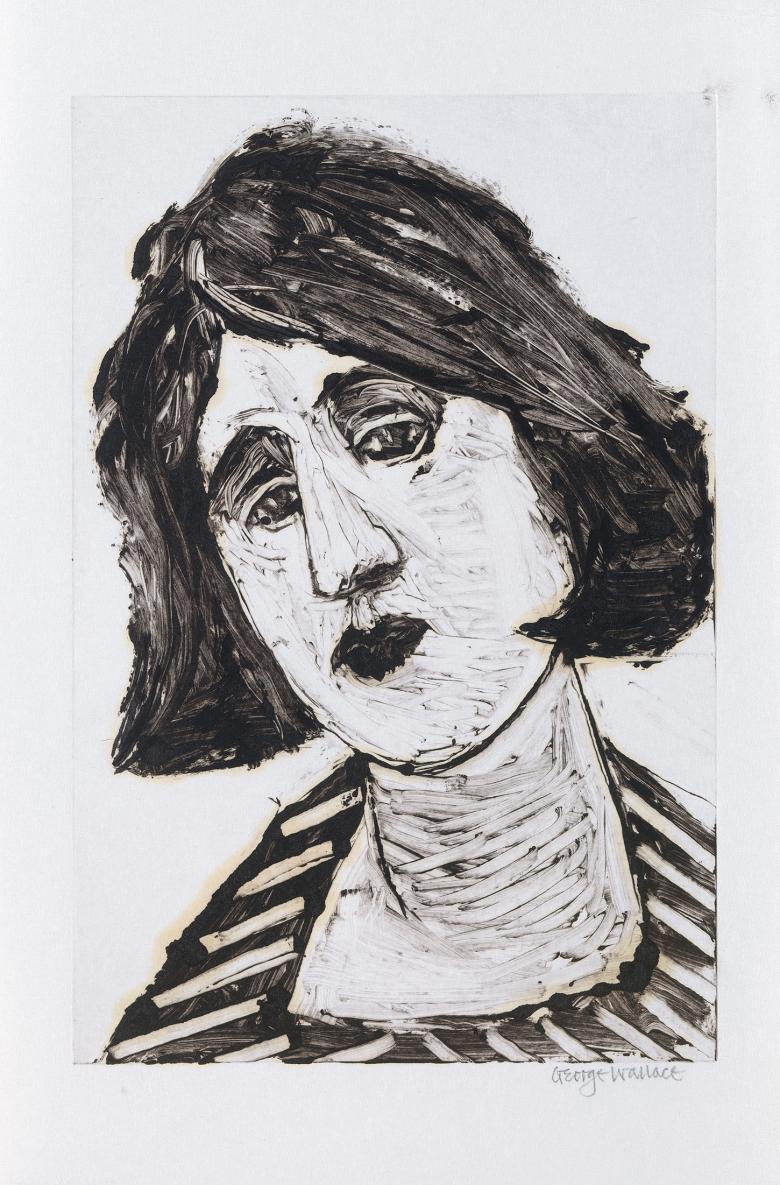 George Wallace (1920–2009), Young Woman in a Striped Dress, 1993. © Estate of George Wallace and CARCC, 2019. Photo © National Gallery of Ireland
Credit
Following Government advice, the National Gallery of Ireland is temporarily closed. 
We'll see you again soon, but in the meantime, stay connected with us online at our National Gallery at Home hub, with lots of different ways to engage with our collection - virtual tours, videos, podcasts, activities for children, blogposts, and much more.
11 September - 13 December 2020
Print Gallery | Free entry
For the first time in Ireland, see etchings, monotypes, woodcuts and drawings by George Wallace. Born in Dublin in 1920, but based in Canada for most of his adult life, Wallace specialised in printmaking and sculpture. Through powerful imagery the artist comments on everything from the boredom of suburban life to human vulnerability and ageing. At times humorous, and always insightful, these works are both personal and universal.
Read an article about Wallace written by Anne Hodge, Curator of Prints and Drawings, for Building Cultural Legacies Hamilton
Curator | Anne Hodge
Sensory workshop
National Gallery of Ireland at Home: Reflecting Faces
Follow this step-by-step video to create a printed portrait inspired by George Wallace.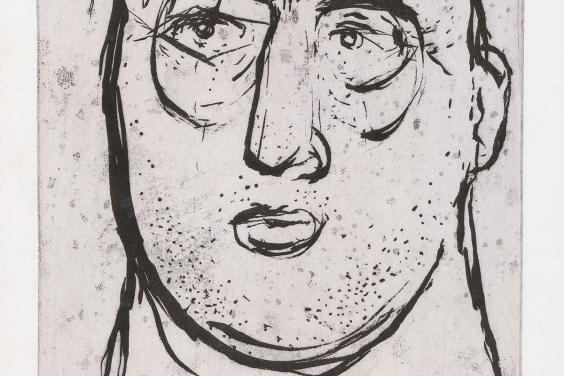 New article
George Wallace: Talking Heads
Curator Anne Hodge explores the strange, yet powerful, printed heads that figure large in the work of the Canadian-Irish artist.
If you or your company wish to support our exhibition programme, our Development team will be delighted to speak with you about sponsorship or making a donation. Please call +353 (0) 1 632 5541 to speak to a member of the team.