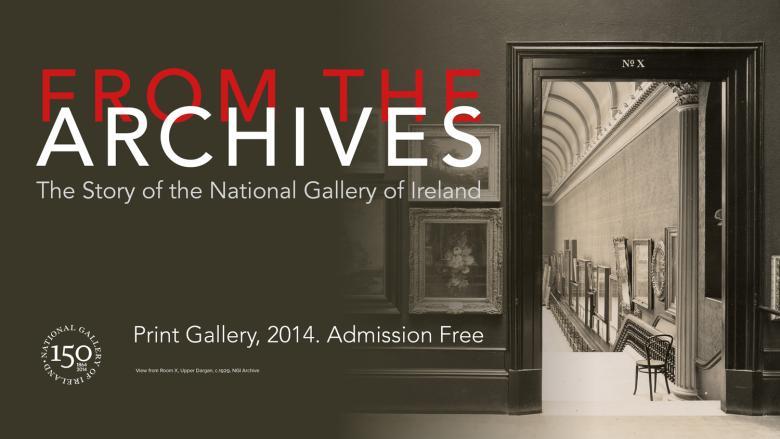 Photo © National Gallery of Ireland
Credit
From the Archives: the story of the National Gallery of Ireland
30 January – 14 December 2014
Curators: Andrea Lydon, Catherine Sheridan, Leah Benson.
On Saturday the 30th of January 1864, the Earl of Carlisle officially opened the National Gallery of Ireland on Merrion Square. This display celebrated the development of the Gallery from 1864 to the present day and focussed on the important contribution of patrons and benefactors to the development of a national collection. It showed over 100 items from the NGI Archives, Library and Print Room collections, featuring historical records, registers, publications, photographs, correspondence and architectural plans that are an integral part of the history of this national cultural institution.