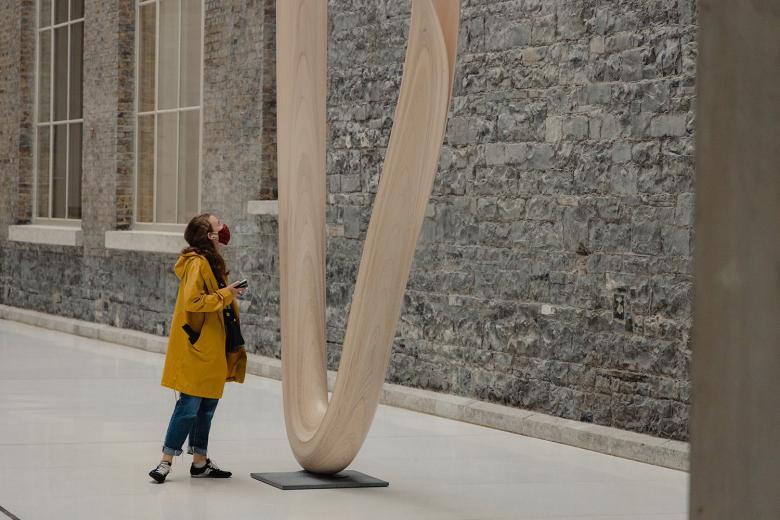 Photographer: Jack Caffrey, The Pimlico Project, 2021.
Credit
Tour: Slow Art Day
Location

Online via ZOOM

Admission

Free, no booking required.
Join us as we stop, slow down, and look closely at some artworks from the Gallery's collection.
To celebrate Slow Art Day, this tour will encourage you to enjoy some mindful moments, with a chance to share your experience and any discoveries.
Slow Art Day is a global event with a simple mission: to help more people discover for themselves the joy of looking at and loving art.
The weekly public tours are all fully accessible to people who are hard of hearing, using a tour guide system with T-loop capabilities.