Artists' Voices: Life in a Pandemic presents conversations with artists in lockdown
A new series of oral histories from the ESB Centre for the Study of Irish Art at the National Gallery of Ireland documents the experiences of contemporary artists during the current global pandemic. Launching on 24 September 2020, Artists' Voices: Life in a Pandemic is a series of short conversations with well-known artists, available online for free.
Oral histories are a unique record of an individual's personal thoughts and experiences. They are a valuable source of knowledge for researchers. The ESB Centre for the Study of Irish Art (CSIA) builds, cares for and makes available the national record of art in Ireland for public study and interpretation. Its archives of oral histories will be expanded in the coming years.
The first episode of the series, recorded during the spring lockdown, features painter Nick Miller in conversation from his studio in Sligo with Donal Maguire, Curator at the ESB CSIA. Upcoming conversations feature artists Dorothy Cross, Ruth Lyons, Kathy Prendergast, Mairead O'hEocha and Amelia Stein. 
Sean Rainbird, Director of the National Gallery of Ireland, said, "Artists' Voices recognises the significant impact of COVID-19 on the work and lives of artists. It is wonderful for the public to be able to learn more about their experiences and processes. We are grateful to these artists for generously agreeing to speak about their lives and work during this uncertain time."
This type of 'rapid response collecting' captures aspects of current stories as they unfold. The conversations were recorded using technology that is conveniently available to the artist. Using commonplace technologies reflects the increasing significance of these platforms for everyday communication.
Artists' Voices: Life in a Pandemic has been generously supported by ESB, sponsor of the ESB Centre for the Study of Irish art.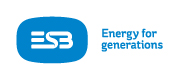 Listen to the series here on the Gallery's website, or on Soundcloud.
 
Media contact:
Kate O'Leary, Communications, National Gallery of Ireland |  [email protected] | 087 334 1587
Notes to Editor:
•    Curator at the ESB CSIA, Donal Maguire, is available for interview
•    Images are available on request