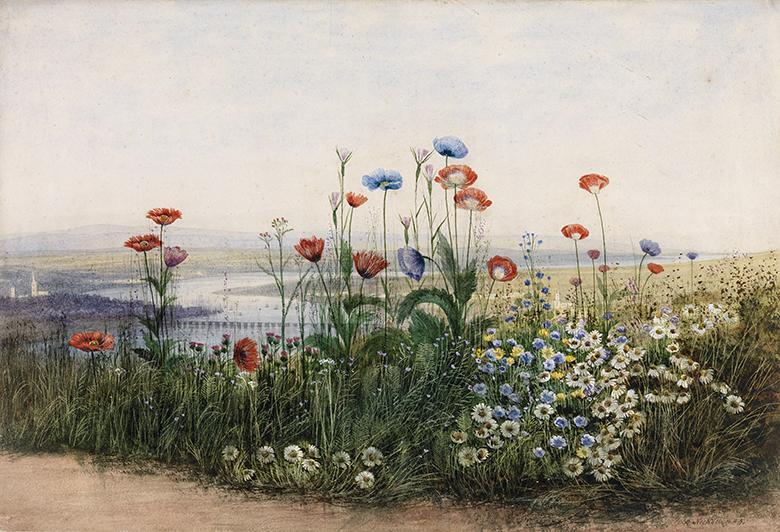 Andrew Nicholl (1804-1886), Londonderry on the River Foyle, County Derry, Beyond a Bank of Flowers, 1830s. Photo © National Gallery of Ireland.
Credit
For centuries, artists have incorporated botanical details into their paintings. Sometimes these flowers are symbolic, with the meanings varying depending on the context. Other times artists included flowers purely as decoration, or to showcase their draughtsmanship.
To celebrate Bloom Festival this weekend, here are some of our favourite blooms in the Gallery's collection.
Some of our favourite blooms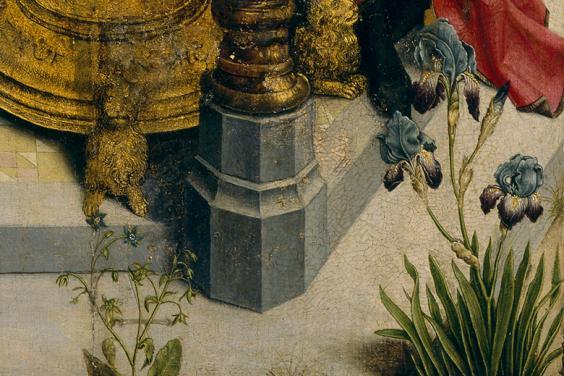 This curious painting of two scenes from the life of a saint includes exquisite studies of flowers in the foreground, including borage and irises. In Christian art, the iris is traditionally associated with the Passion of Christ and the Resurrection.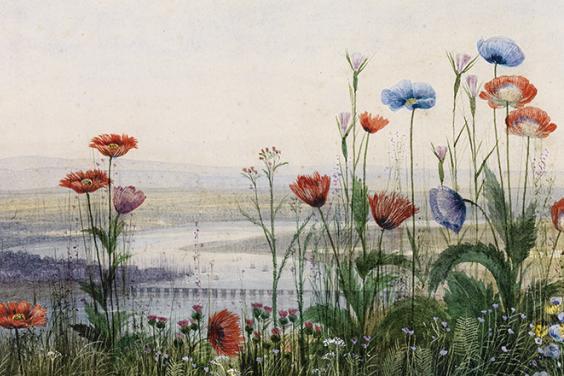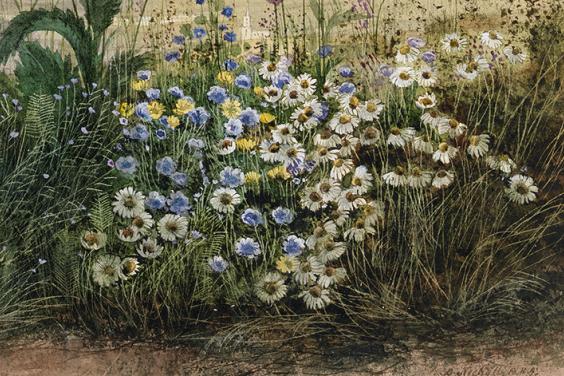 Nicholl, a nineteenth-century artist from Belfast, was known for his Irish landscapes with wild flowers. Here, he depicted a beautiful bank of wild flowers, including poppies, daisies, cotton thistle, and more. The colourful verge is bristling with movement and texture. The city depicted in the background is Derry-Londonderry.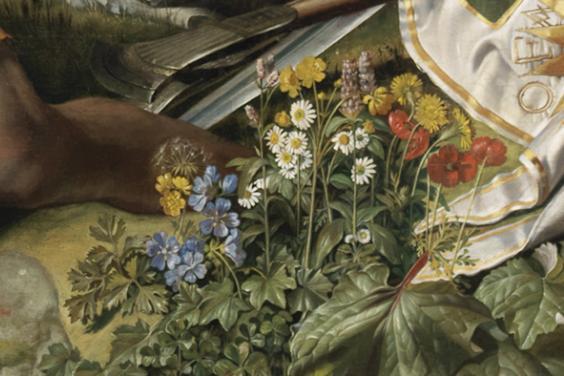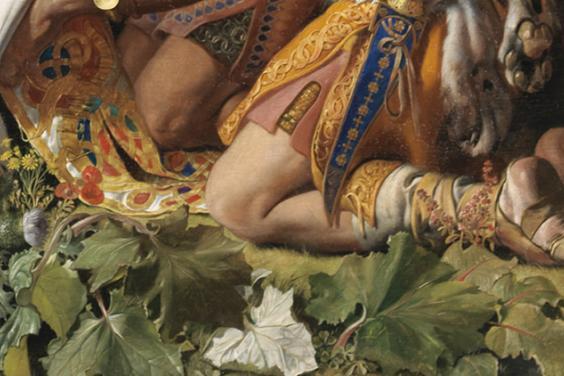 Maclise's dramatic history painting features a beautiful cluster of plants and flowers in the foreground, many of which can be identified: buttercup, daisy, field poppy, thistle, common ivy and ragwort. Maclise may have included the flowers simply to display his versatility and skill in draughtsmanship and use of colour.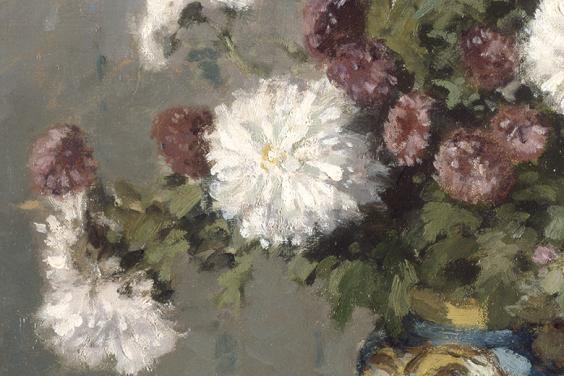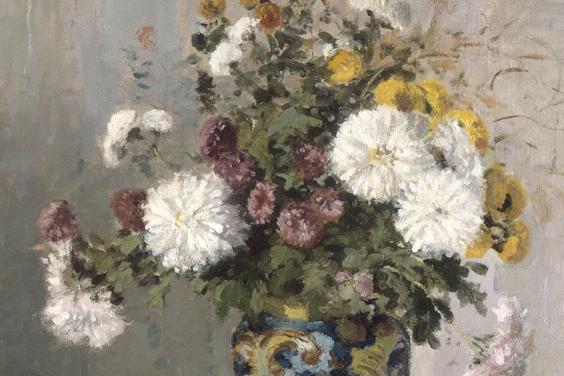 This picture of a vase of chrysanthemums is one of a small number of still-lifes that Pissarro made at his home in Pontoise around 1872-73. Other Impressionists, including Monet, Renoir, and Caillebotte, also painted chrysanthemums. Not only were these flowers hardy and visually attractive but their associations with Japanese art and culture appealed to these artists.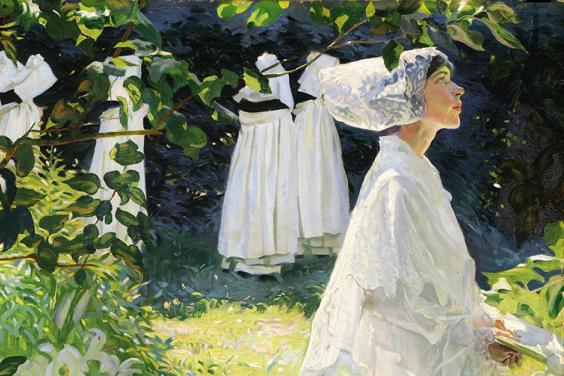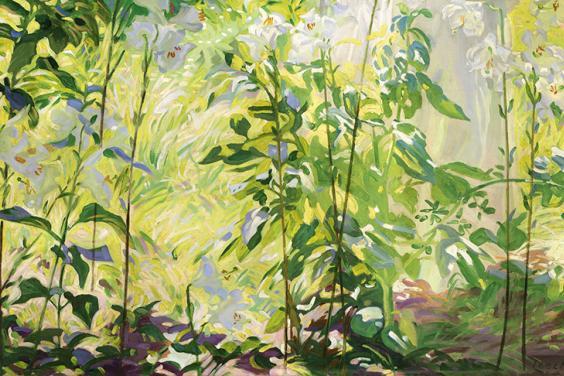 In this lush scene painted by William Leech, the artist's first wife Elizabeth, poses as a novice nun in the walled garden of the nuns' hospital and convent in Concarneau. Slender stems of white lilies rise in the foreground of the painting; artists often included lilies to symbolise purity and chastity.