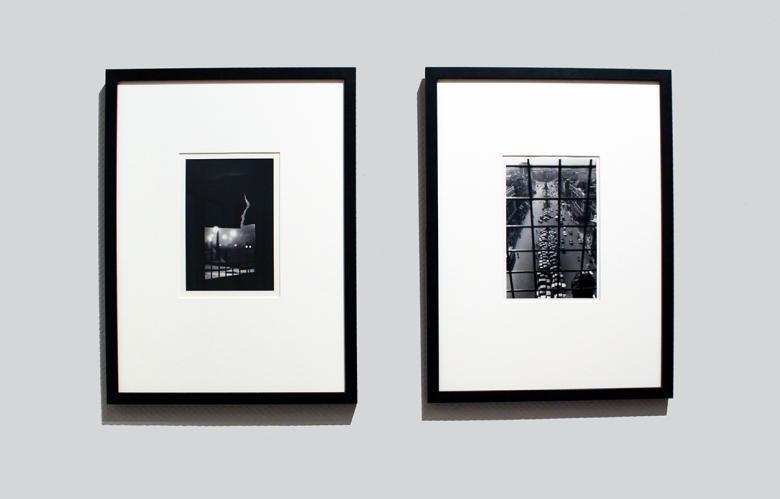 Erich Hartmann (1922-1999). (l-r) Dublin Street and Night, 1964; Dublin, 1964 (Nelson's Pillar).
© Erich Hartmann Estate (Magnum Photos) / Courtesy CLAIRbyKahn.
Collection: National Gallery of Ireland
Credit
"Every life is in many days, day after day. We walk through ourselves, meeting robbers, ghosts, giants, old men, young men, wives, widows, brothers-in-love, but always meeting ourselves." James Joyce, Ulysses.
Photographer Erich Hartmann first visited Dublin in 1964, inspired by the work of James Joyce. Hartmann had been fascinated with the city since he first read Ulysses and was intrigued to find out more about the city with which Joyce had had such a complicated relationship: it was a city which had inspired incredible artistry in the Dubliner, while simultaneously repelling him for being, as he wrote, "the centre of paralysis".  
Hartmann said that "it was the work of Irish writers, especially James Joyce and Sean O'Casey that enchanted me", and it was with this spirit of enchantment and wonder that he set out across the city of Dublin in 1964, armed with his camera and in search of every location and incident catalogued by Joyce in Ulysses. What emerged from this expedition was an evocative record of Hartmann's own journey of discovery through Dublin captured in over 3,000 photographs, many of which depict a now vanished Dublin, like the photograph taken from the now gone Nelson's Pillar on O'Connell Street (below), destroyed in 1966.
Hartmann's interest in literary themes was not confined just to Joyce and Dublin, and a number of his projects and photographic essays had their roots in writers and the locations with which they were associated including projects on Shakespeare's London, Thomas Hardy's Wessex, and Thomas Mann's Venice.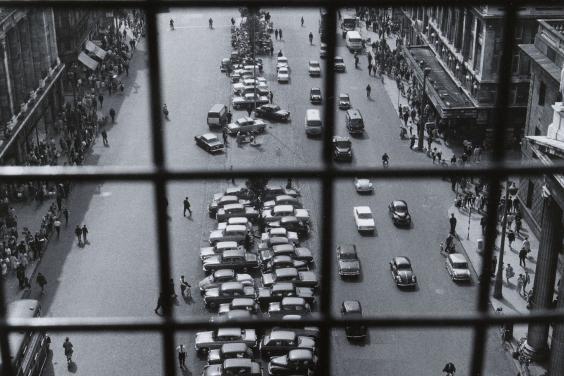 Dublin, 1964 (Nelson's Pillar) - detail Erich Hartmann (1922-1999)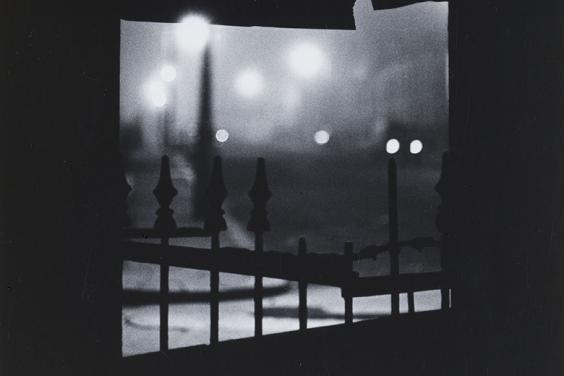 Dublin Night Scene - detail Erich Hartmann (1922-1999)