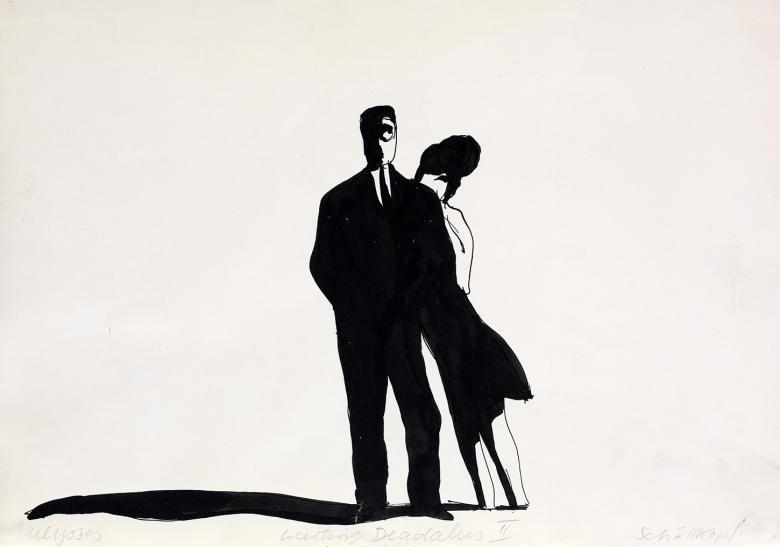 Günter Schöllkopf (1935-1979), Waiting Dedalus II, 1964. © The Estate of Günter Schöllkopf. Photo © National Gallery of Ireland.
Credit
21 May – 21 August 2022
Sir Hugh Lane Room | Admission free
This exhibition celebrated James Joyce's Ulysses, which was published in its entirety in Paris on 2 February 1922 – the writer's 40th birthday. 34 works by German artist Günter Schöllkopf, presented by his sister to the National Gallery of Ireland, were displayed for the first time. The Stuttgart-born etcher and illustrator held a lifelong fascination with Joyce. These striking drawings and etchings from the 1960s and 70s bring to life characters and episodes from the modernist novel, offering a new context in which to see Molly and Leopold Bloom, Stephen Dedalus and Buck Mulligan.
Curator: Niamh MacNally