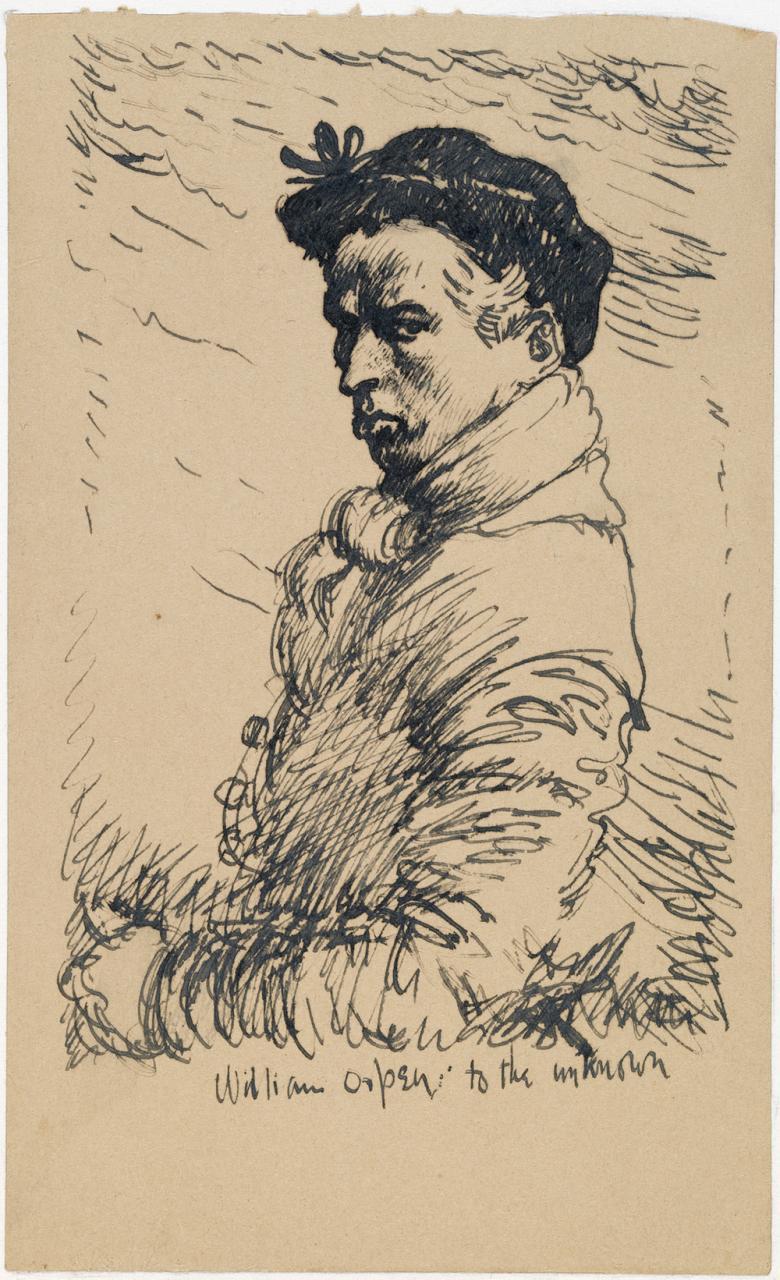 William Orpen (1878-1931), Self-Portrait, 1909.Photo © National Gallery of Ireland.
Credit
William Orpen (1878-1931), Self-portrait, 1909
William Orpen used ink to create this sketchy self-portrait. He chose to add more detail to the face, capturing his moody expression, while the rest of his body is loosely represented with scribble lines and cross hatching.
Orpen created many self-portraits during his career, frequently using this same pose, with his body facing towards the left edge of the picture and his face turned to look out directly at the viewer. The same pose and costume can be seen in this self-portrait in oils which also dates to 1909.
Activity idea: Drawing a self-portrait is a challenge, but you will always have a willing model! To start, set yourself up in front of a mirror and look closely at your face and your pose. First, spend 1 minute creating a sketchy, scribble portrait of yourself. Then, spend 5 minutes making a more detailed self-portrait, capturing your expression and mood.
You'll find more information about this drawing in our online collection