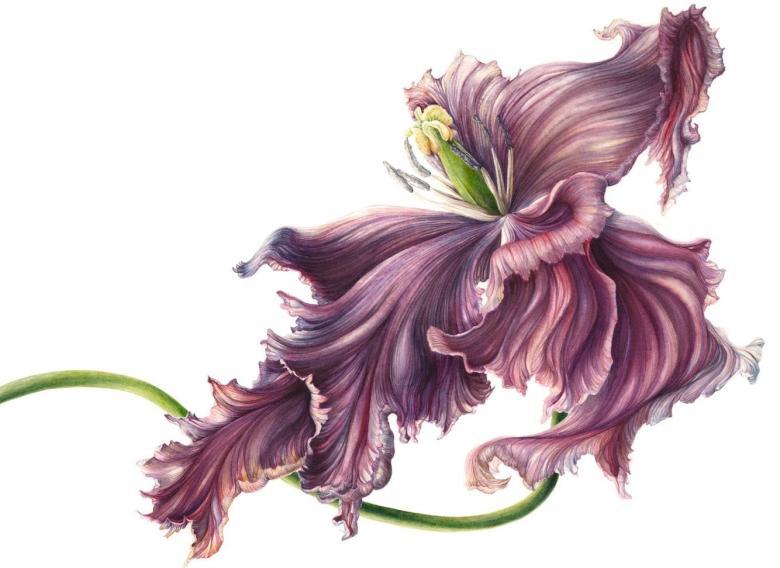 Mary Dillon (b.1963), Tulipa Black Parrot, 2015
This watercolour drawing of a dramatic flower featured in our 2020 exhibition Drawn from Nature: Irish Botanical Art. It is a sensitive and detailed drawing which would have involved the artist carefully observing and studying the flower to accurately capture the colour and light.
Mary Dillon is an Irish botanical artist. Writing about her art, she said, "Botanical art challenges us to capture in a painting the essence of a plant, its beauty, frailty, strength and intimacy and to do so in a truthful way."
Activity idea: With gardens and hedgerows bursting into flower at this time of year, there are plenty of subjects to choose from if you want to draw from nature yourself! Take time to carefully examine a flower or plant or leaf. Notice the shape, texture and colour. Does the sunlight reflect off the surface, or does it shine through? How might you capture these details in a drawing?