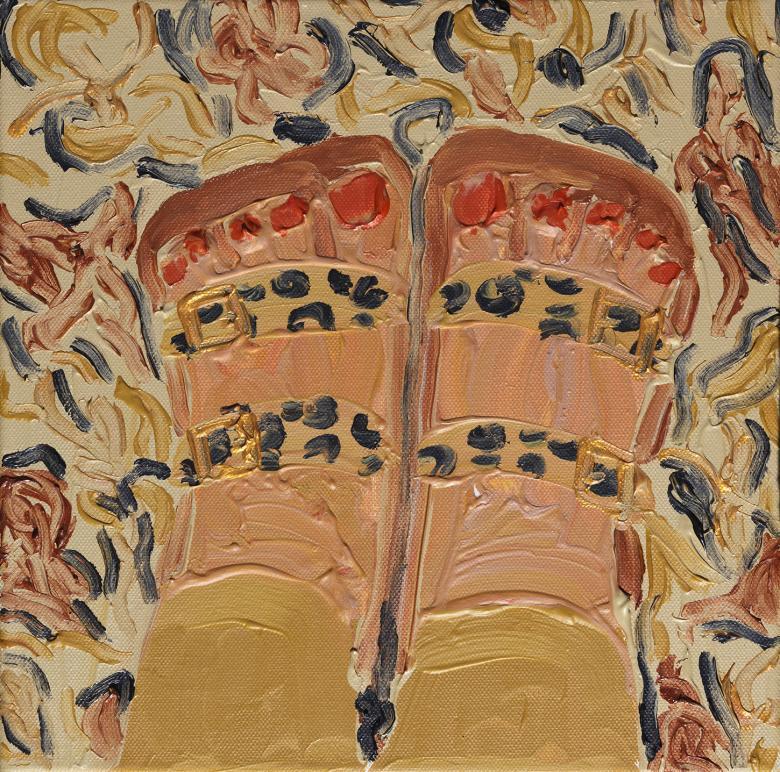 Amanda Doran, Comfortable Shoes, 2019. © Amanda Doran
Credit
Amanda Doran
Comfortable Shoes, 2019
Acrylic on canvas, 30 x 30 cm
Comfortable Shoes is a self-portrait of the artist from an alternative viewpoint, one that is more commonly seen of oneself. Doran wanted to capture and highlight how expressive this view can be of the person above.
For the artist, looking down can be a pleasing angle. According to Doran she liked, "observing the contours of my shoes, the pretty painted toenails and the almost psychedelic carpet that this particular scenario was set upon." 
This painting is one of several views of the artist's feet.