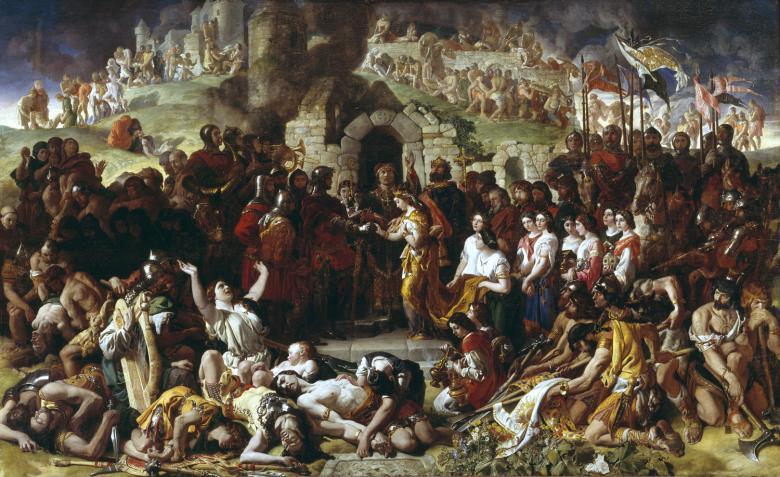 Daniel Maclise (1806-1870), 'The Marriage of Strongbow and Aoife', c.1854. © National Gallery of Ireland.
Credit
The Marriage of Strongbow and Aoife by Daniel Maclise
| | |
| --- | --- |
| Year | c.1854 |
| Size | 315 x 513 cm |
| Medium | Oil on canvas |
| Provenance | Presented, Sir Richard Wallace, 1879 |
| Number | NGI.205 |
The subject of this monumental and meticulously detailed picture is the marriage at Waterford in 1170 of the Norman military adventurer Richard de Clare, known as Strongbow, and the daughter of Dermot McMurrough, King of Leinster. The union has often been identified as representing the formal establishment of a Norman foothold in Ireland. Conceived for the decoration of the Palace of Westminster, the painting is an ambiguous representation of the victorious Normans and the vanquished Irish. Strongbow places his foot upon a fallen Celtic cross, King Dermot looks on in alarm, and an elderly musician slumps on his harp.