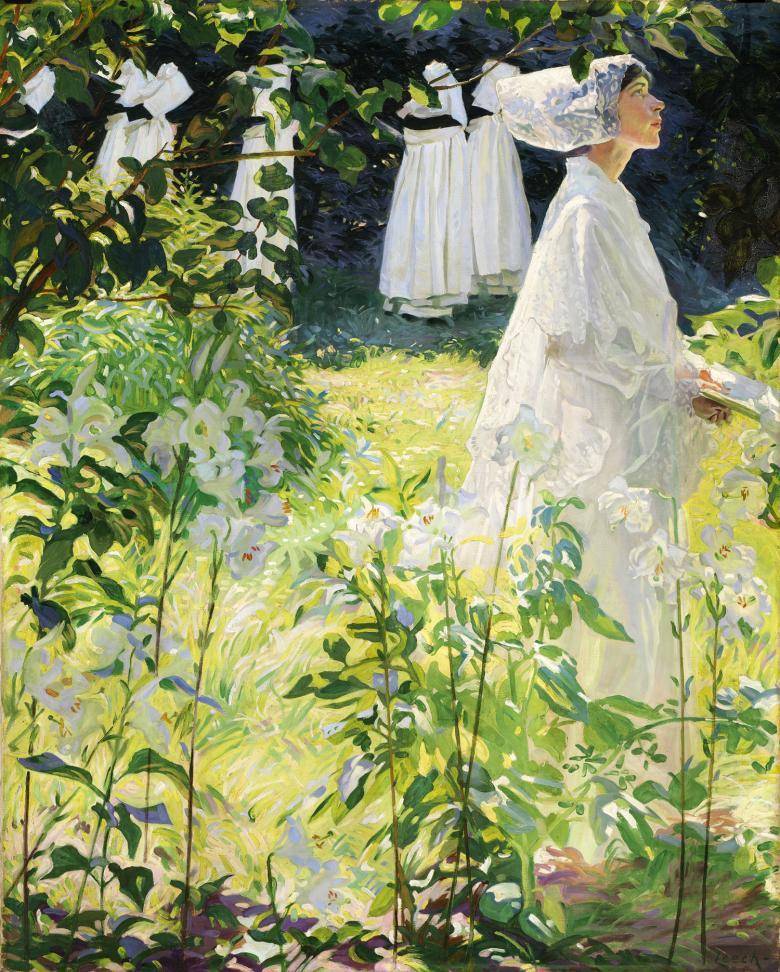 William John Leech (1881-1968), A Convent Garden, Brittany, c.1913. Photo © National Gallery of Ireland.
Credit
A Convent Garden, Brittany by William John Leech
| | |
| --- | --- |
| Year | c.1913 |
| Size | 132 x 106 cm |
| Medium | Oil on canvas, |
| Provenance | Presented, May Botterell, 1952 |
| Number | NGI.1245 |
In this picture, Leech's first wife Elizabeth, posing as a novice of the Soeurs du Saint-Esprit, looks up from her prayer book as nuns from the same order process in the background. She wears the Breton bridal costume traditionally worn by novices on the day they took their final vows. The setting is the walled garden of the nuns' hospital and convent in Concarneau, in which Leech had convalesced in 1904. The painting reflects an interest in the religious devotion of the Breton community that Leech shared with many visiting artists, but also the artist's love of sunlight and pattern.