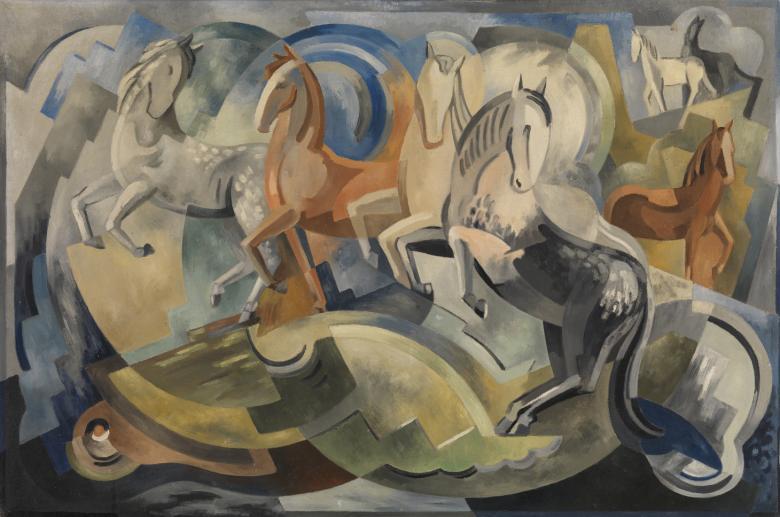 Mainie Jellett (1897-1944), Achill Horses, 1941. This work is licensed under a Creative Commons Attribution 4.0 International License.
Credit
10 June - 12 December 2020
Explore the place of the horse in Irish life and art from the eighteenth century to the present day. Discover the relationship between artists and their equine subjects, and the heroism of jockeys including Ruby Walsh and A.P. McCoy.
This landmark exhibition was originally set to open in the Gallery in April 2020. In our commitment to bring people and art together, we presented the full exhibition online for people to enjoy for free.
Curator | Brendan Rooney