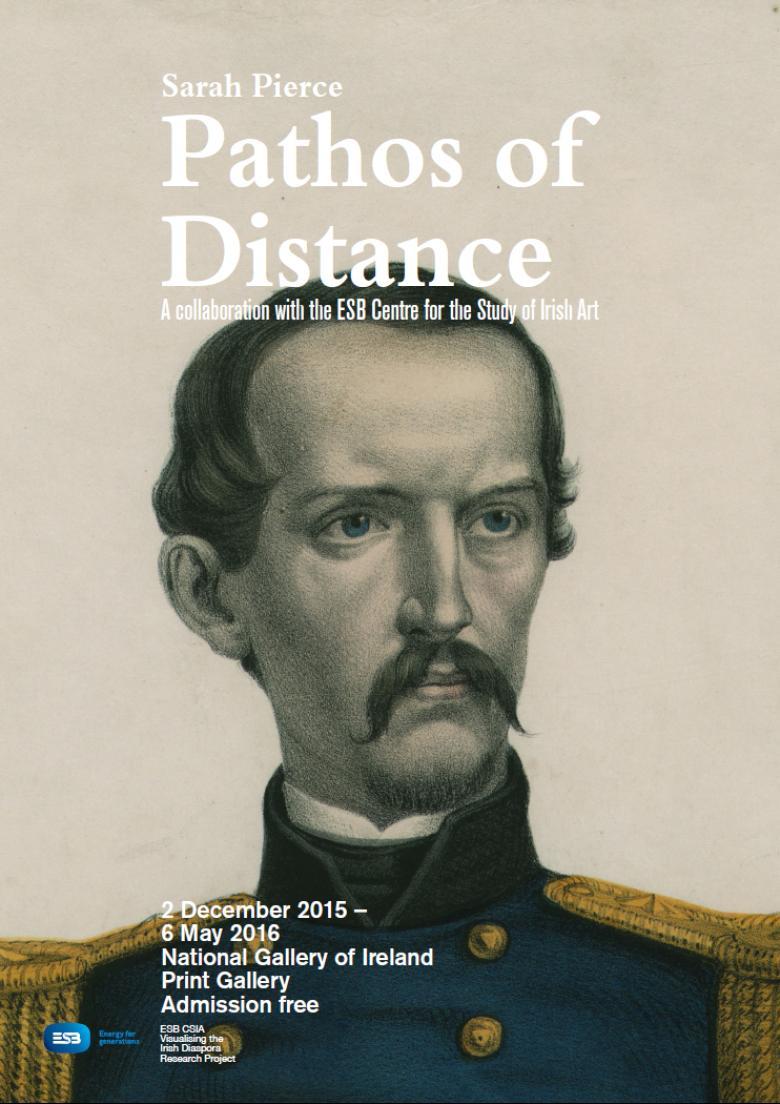 Photo © National Gallery of Ireland
Credit
Pathos of distance
2 December 2015 –  24 June 2016
Print Gallery | Admission free
In early 2015, the National Gallery of Ireland invited Sarah Pierce to engage with the ESB CSIA in the ongoing research project: Visualising the Irish Diaspora. The aim of this collaboration was the creation of a new artwork by Pierce exploring the concept, themes and subject of this art historical project. 
Pathos of Distance was formed around 42 images relating to Irish migration and diaspora, created between 1813 and 1912. Sourced from countries around the world, they were photographed and reproduced to their original scale. Pierce presented them in a series of sculptures constructed from items of second-hand domestic furniture, culled from the stocks of suppliers in Dublin. In bringing these disparate images and objects together, these sculptures evoked the concept and rhetoric of diaspora, suggesting themes of displacement and hybridity. 
Hybridity is further articulated through the exhibition itself, which was at once a display of the images uncovered by the research project, and an artwork. The sculptures were accompanied by research notes, inventories and references, which provided historical information, and insight into the thoughts and processes that guided the project. 
Through a diverse and sometimes challenging range of imagery, relating to the lives of extraordinary people and disparate communities, Pathos of Distance revealed a distinct variety of approaches to the visualisation of the Irish diaspora. The visual relationships and sight-lines in the exhibition invited the viewer to consider and question the role and significance of images in the formation of a diasporic cultural identity.
Curator | Donal Maguire, National Gallery of Ireland