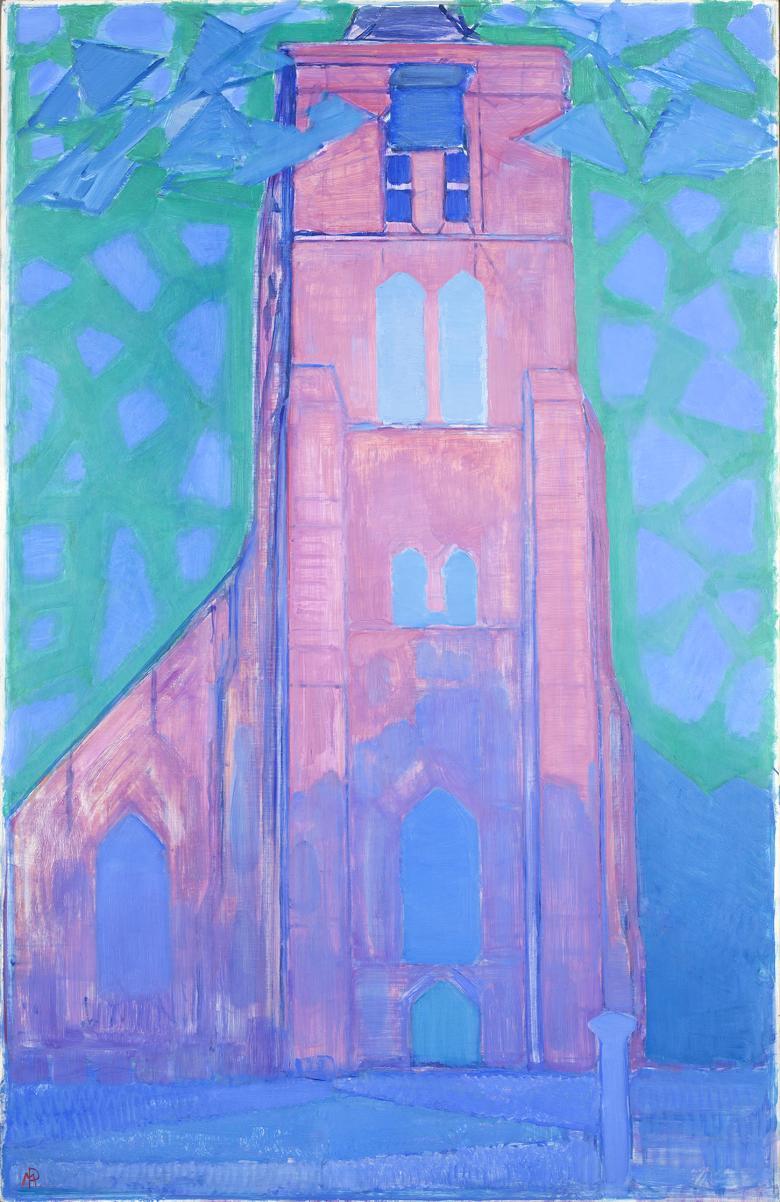 Piet Mondrian (1872-1944), Zeeuws(ch)e kerktoren (Zeeland Church Tower); Church Tower at Domburg, 1911.
Courtesy of Kunstmuseum Den Haag, The Hague, The Netherlands.
Credit
This course is fully booked
Join art historian Jessica Fahy for an 8-week online journey from Impressionism, through Cubism, to the advent and evolution of abstract art.
Course starts 14 January 2021
Various artists and their diverse approaches will be examined, from Wassily Kandinsky's spiritually inspired 'colour music' to Jackson Pollock's macho action paintings. Participants will also take an in-depth look at Piet Mondrian and our current exhibition of his work. Abstract art works by Irish artists within the National Gallery of Ireland's collection will also be discussed and placed within the context of this important twentieth-century art movement.
Price: €140 (20% discount for Friends; 10% discount for students and those aged over 65). Booking closes the day before the event.
Dates and time: Thursdays, from 4pm to 5.15pm. The dates of the course are: 14 January 2021, 21 January, 28 January; 4 February, 11 February, 18 February, 25 February; 4 March.
Format: This course will take place online via ZOOM. For those of you unavailable for the live online lectures, all sessions will be recorded and sent to ticketholders each week. The sessions will be available for one week after they take place. Participants will also be sent course notes and slide lists.
ZOOM details: Once you have booked your ticket, you will receive a confirmation e-mail. The link for the ZOOM event will be sent the day before the first session.
UCD course: In partnership with the UCD School of Access and Lifelong Learning, a second course will run on the above dates from 2pm to 3.15pm.

Jessica Fahy is a freelance Art Historian, she is on the lecturer and guide panels for the National Gallery of Ireland, the Hugh Lane Gallery and UCD School of Access and Lifelong Learning. She gives both private and public talks and tours across Ireland, abroad and online covering all areas of Western Art from the 14th century to the present day. She has a MLitt in Art History from UCD where she also received her undergraduate degree with English as her joint major. She completed her MA in Italian Renaissance Art at the Courtauld Institute of Art in London in 2007.