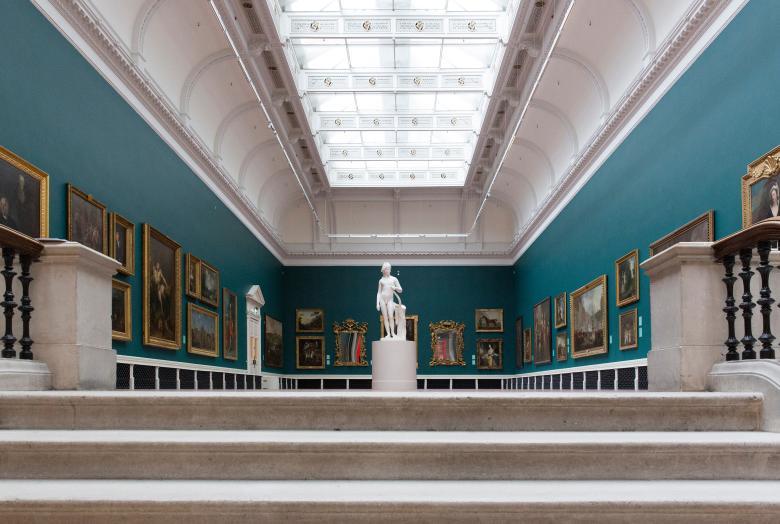 The National Gallery of Ireland is delighted to launch its 

Strategic Plan 2019–2023

, presenting its priorities and programmes over the next five years.
Developed through collaboration with staff and executive teams, and approved by the Governors and Guardians and the Minister for Culture, Heritage and the Gaeltacht, Josepha Madigan TD, the Strategic Plan focuses on three core areas. Firstly, the Gallery will grow and enhance its offering and presence, by attracting healthy visitor numbers and developing its national footprint. Secondly, it will listen to and share with its audiences, to understand their needs and enable them to access the Gallery on their terms. Finally, the Gallery will invest in and protect its long-term future as the final phase of the Master Development Plan progresses towards completion. 
Michael Cush, Chair of the Board of the National Gallery of Ireland, said: "Following the reopening of the historic wings in 2017 after an extensive refurbishment, this is an exciting moment to reset the Gallery's priorities. Our plans for the next five years underpin our mission to bring the people of Ireland and overseas visitors closer to the art we hold for their benefit." 
Sean Rainbird, Director of the National Gallery of Ireland, said: "We're looking forward to implementing this ambitious strategy as we prepare for the Gallery as it will become, following completion. Over this period, we will continue to offer our valued visitors and supporters an enriching experience of the visual arts." 
Josepha Madigan TD, Minister for Culture, Heritage and the Gaeltacht, today welcomed the plan, commenting: "The National Gallery of Ireland's Strategic Plan offers a clear and ambitious approach to the development of the site, collection, audience and outreach of one of Ireland's National Cultural Institutions. My Department and this Government is committed to making culture more accessible and part of the daily experience of citizen and visitor alike."