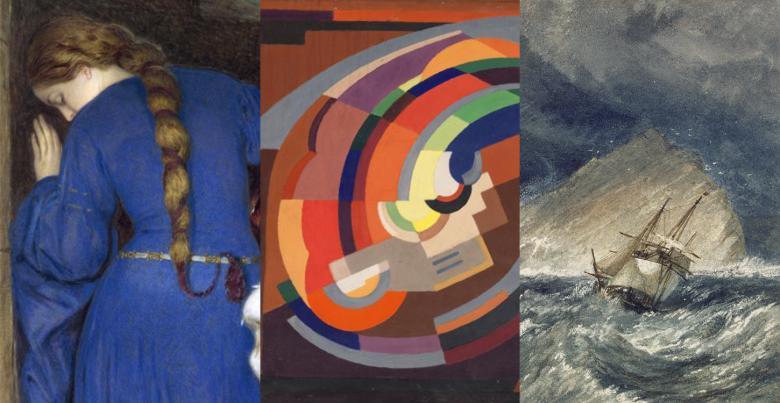 We have developed three very special online art appreciation courses for 2022. Scheduled for winter, spring and autumn, these 8-week evening courses are the perfect way to learn more about art. Discover little-known works from the Gallery's collection, get to know old favourites in more depth, and explore other great collections of the world with our expert art historians and guest speakers.  
Each class will take place online using ZOOM webinar, and will include time for questions and answers with the facilitators. Each session will be recorded and made available to participants for one week afterwards to allow you to catch up, or watch again. Each class will be closed captioned live.
Upcoming courses:
The Art of Light
4 October to 22 November 2022
In this course, Dr Sarah Wilson will explore the artistic efforts to capture and translate the effects of light. We will consider the motivations of artists who utilised light, and the effects of such experimentation on wider movements. This course will cover a range of topics from Caravaggio's dramatically lit compositions to the central role of light in Impressionistic paintings, Turner's worship of the sun, and Harry Clarke's ethereal stained glass windows.
Find out more about the Art of Light online course
Past courses:
Artist, Writer, Image: Literary and artistic connections in the National Gallery of Ireland
11 January to 1 March 2022
In this course, we will delve into the Gallery's holdings to examine some of the myriad relationships between visual art and the written word, encompassing paintings, drawings, prints, and library collections. Moving from the eighteenth century to the present day, there will be a particular emphasis on Irish writers and artists.
Rebel Artists: 20th-century Irish women artists
29 March to 17 May 2022
This course will examine the fascinating intersection of three historically significant breaks with the past by looking at the art created by women artists in Ireland and abroad during the period 1910–1970, including Estella Solomons, Mainie Jellett, Evie Hone, Mary Swanzy and Eileen Gray. Invited experts will also contribute to the course, and further details will be available closer to the time.
Tickets on sale now
Price: €150 per course
Follow links above to book tickets for individual courses
20% discount for Friends of the Gallery
10% discount for over 65s/unwaged/students
Special offer until 11 January 2022: 10% discount when all three courses booked together