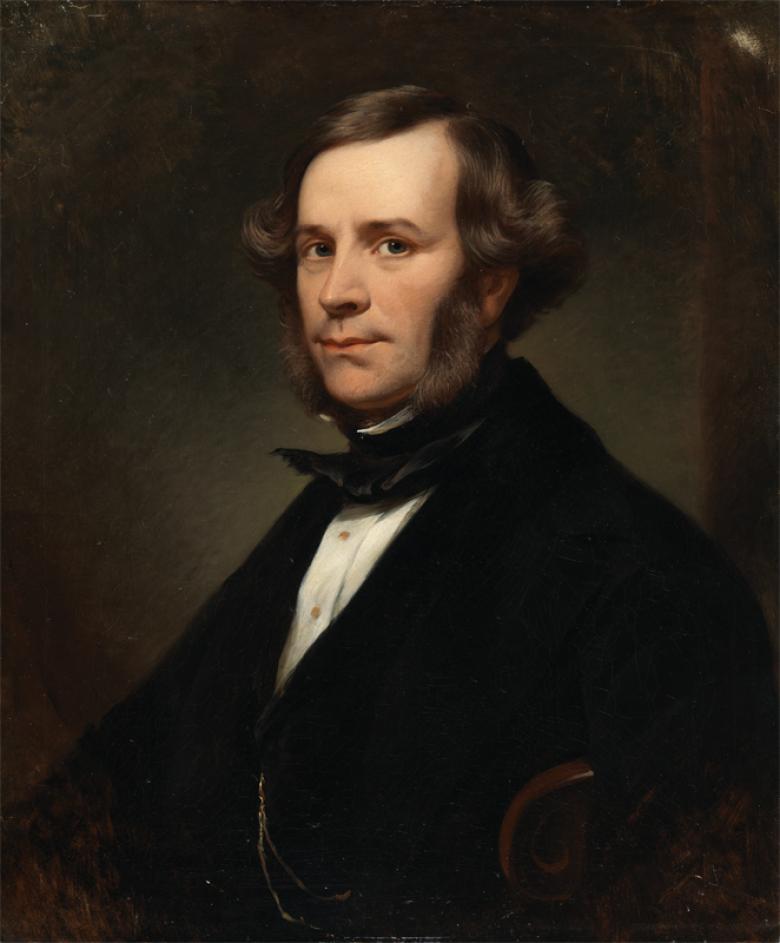 George Francis Mulvany (1809-1869), Self-Portrait. Photo © National Gallery of Ireland.
Credit
A portrait artist of note, George Francis Mulvany was the first director of the National Gallery of Ireland. Part of a prolific artistic family working in Ireland throughout the nineteenth century, Mulvany studied at the Royal Hibernian Academy schools in Dublin, before spending a period of time travelling in Italy and France.
Following the success of the Irish Industrial Exhibition in 1853, Mulvany was part of the campaign to establish the Gallery, and was appointed Director in 1862. His first important task was to assemble a collection of pictures for the Gallery's grand opening in 1864, chiefly bringing together old master works from the Italian, Flemish, German, and French schools.
In addition to authoring the Gallery's first catalogue, Mulvany also played an important role in establishing the Gallery's library and archive, donating several of its first publications. His dedication to the promotion of fine art is captured in his belief that the Gallery was 'an institution … destined to be of great national benefit.'