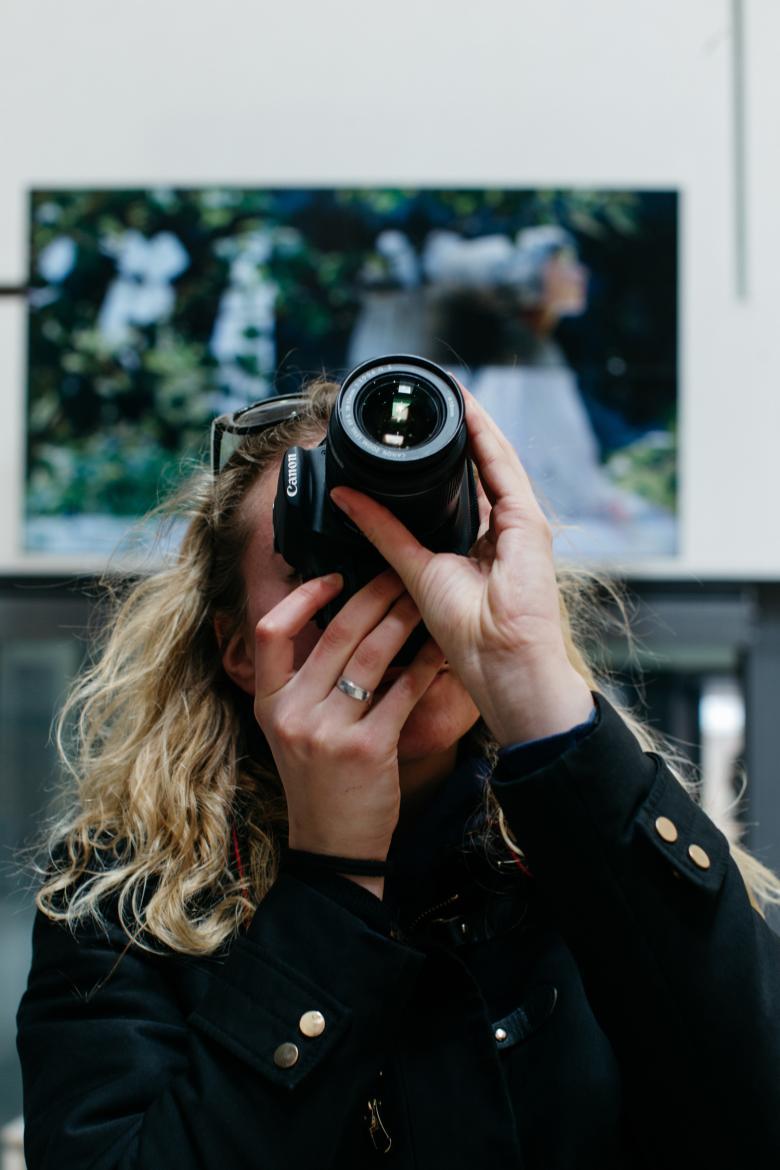 © National Gallery of Ireland. Photographer: Jack Caffrey, The Pimlico Project, 2017.
Credit
Visitor Policies
Protection of the artworks: Do not touch any artwork (including sculptures and frames). Please keep a safe distance between you and each work of art to avoid accidental touching or bumping. Please do not lean on walls or display cases (either to write or for physical support). For the protection of the artworks, please leave your bags in the cloakroom.
Cloakroom: There are cloakrooms located at both entrances to the Gallery. Bags and umbrellas must be checked. The cloakroom is free of charge. Large suitcases and large rucksacks are not accepted in the cloakroom. Bags that are similar in size to airplane cabin baggage are accepted. 
Children: Children should be accompanied by an adult at all times in the Gallery. For further information consult our Child Protection Policy.
Sketching: The National Gallery of Ireland's collection can be a source of inspiration and learning for all. We encourage sketching from the collection in the gallery spaces. Visitors can bring their own materials (dry materials only) or borrow a Drawing and Creative Writing kit from the information desks free of charge. If drawings are intended for commercial use, please refer to our Images and Licensing department with regard to works which are in copyright.
Group Visits: Please consult our guidelines for group visits.
Mobile Phones: Mobile phones may be used in the Gallery to help you enjoy the collection but we ask you to be respectful of other visitors. 
Cameras: Photography is now permitted in certain areas of the Gallery. Find out more.
Food and Drinks: Eating and drinking in the Gallery is only permitted in the Gallery Café.
No Smoking: Smoking, including the use of e-cigarettes, is not permitted anywhere in the Gallery.