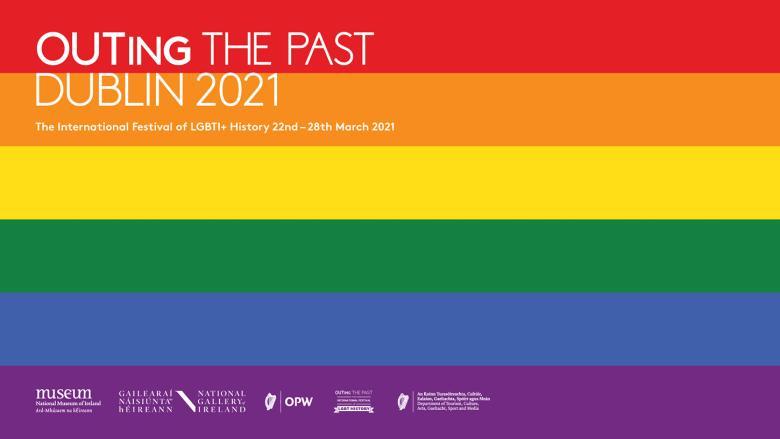 Online festival | 22–28 March 2021
The National Gallery of Ireland, National Museum of Ireland and Kilmainham Gaol Museum are delighted to present OUTing the Past Dublin 2021: The International Festival of LGBTI+ History online from 22 -28 March, bringing LGBTI+ history to a wider audience in an exciting, inspiring and thought-provoking programme of events.  
This year marks two years since the festival's hugely successful Dublin debut in 2019 at the National Gallery of Ireland. This year, we are excited to come together to bring the festival to you online.
From a drag story time tour at the National Gallery of Ireland to events exploring clothing as a means of expressing self-identity at the National Museum of Ireland, Collins Barracks, and speakers from Kilmainham Gaol, OUTing the Past aims to provide a platform for fresh perspectives on and new insights into past attitudes and behaviours related to sexuality and gender.
Find details of all the upcoming events on our What's on calendar, and linked below. Admission to all events is free, but advance booking is required for some.
Read more about OUTing the Past: The International Festival of LGBTI+ History