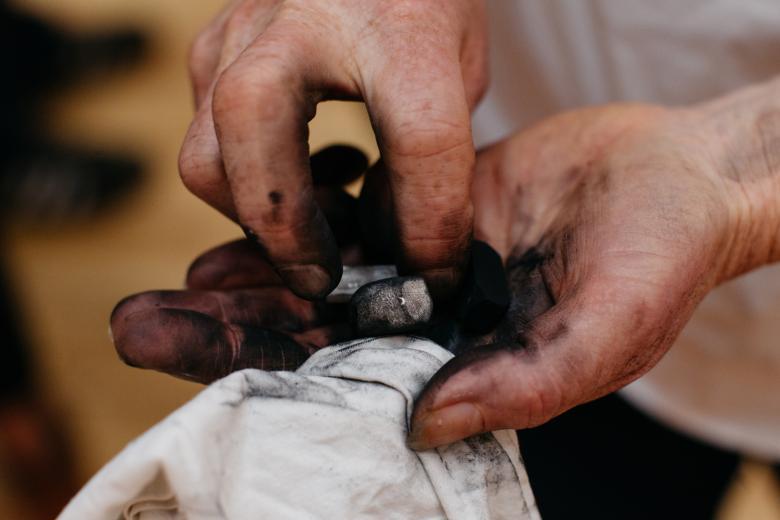 © National Gallery of Ireland.
Credit
Workshops in the Gallery
What we do
Our dementia-friendly activities at the National Gallery of Ireland involve observation and discussion based activities in the galleries and practical art response workshops within a studio setting. 
When it happens
The sessions can be booked on request on days that suit visitors. This works well for organised groups or individuals who may have dedicated outing days. We also have scheduled sessions that can be booked via our website.
Online workshops and resources
In-home resource
This new resource has been designed as an aid for the carer/ health professional to assume the role of facilitator for a discussion session. The online resource includes advice on how to conduct a discussion and art-making session in the comfort of your own home. We have also prepared three selections of artworks for you to discuss, with related practical activities. Read more about the in-home resource.
ZOOM sessions
If you have the means to use digital platforms like ZOOM, we can arrange for a member of our team to take part in the session. We are also available to answer any of your questions about this activity.
Contact us
Find out more by contacting Caomhán Mac Con Iomaire in our Education Team (T: 01 6633507 | E: [email protected])