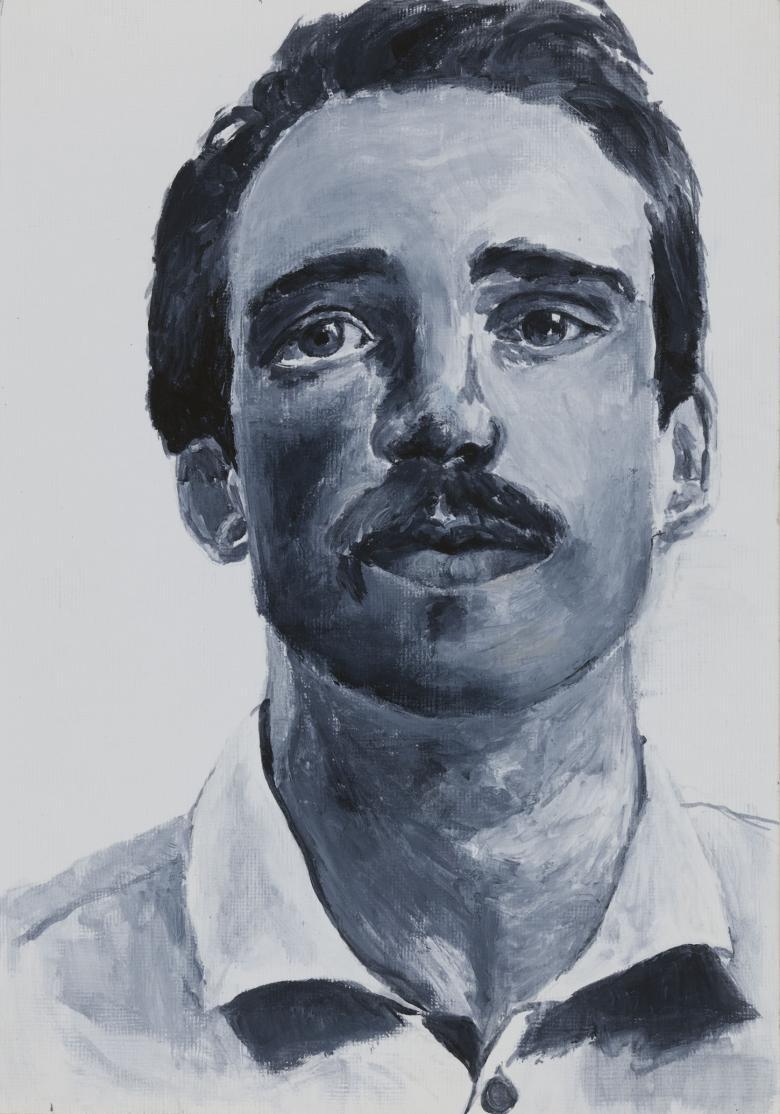 Molly Carroll (Dublin, aged 17), Seán, 2019.
Credit
Molly Carroll (aged 17)
Seán
Acrylic on paper 
Molly (17, Dublin) says: "I am seventeen years old, and I attend Gaelscoil Coláiste Íosagáin. I enjoy painting, reading, debating, camogie and hiking with my friends. This is a portrait of my brother Seán. I had intended to make him look happy in the portrait, but I think his depth of character has come through instead."
Shortlisted works | Age 16-18