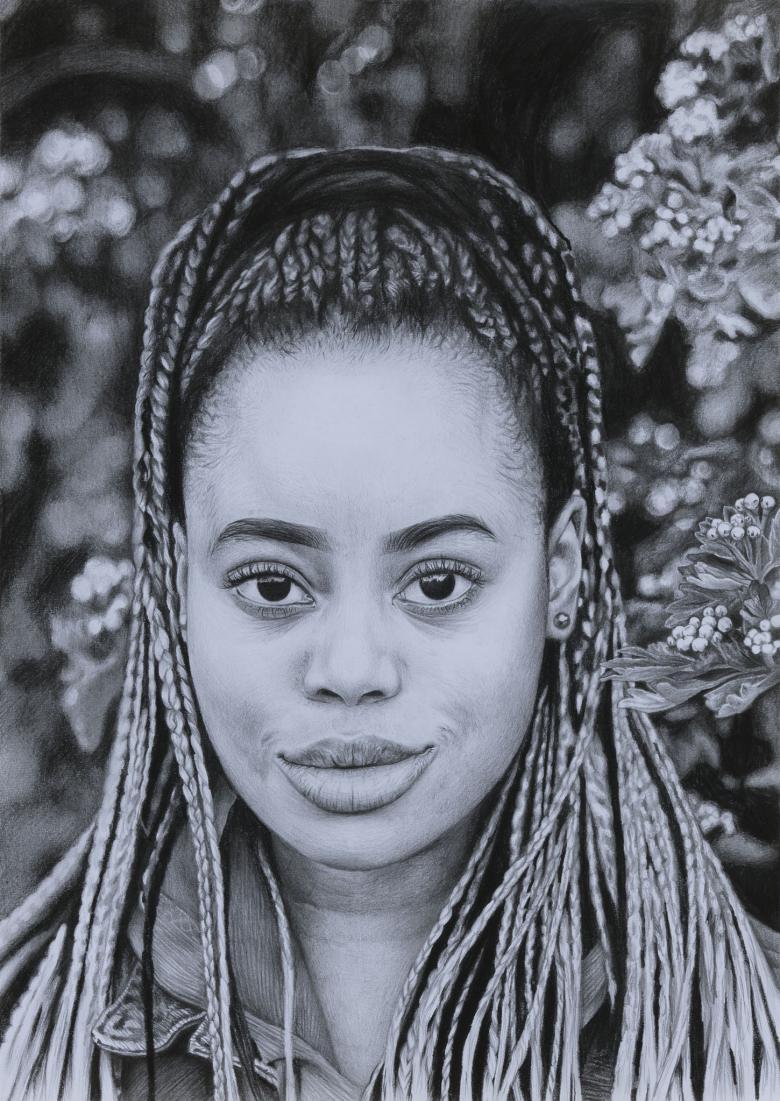 Martyna Glowicka (Dublin, aged 17), Kissmat.
Credit
Martyna Glowicka (aged 17)
Kissmat
Pencil on paper 
Martyna (17, Dublin) says: "This is of my best friend Kissmat. She is a very important person in my life and she inspires me in the way she is always happy and cares about the people around her."
Shortlisted works | Age 16-18