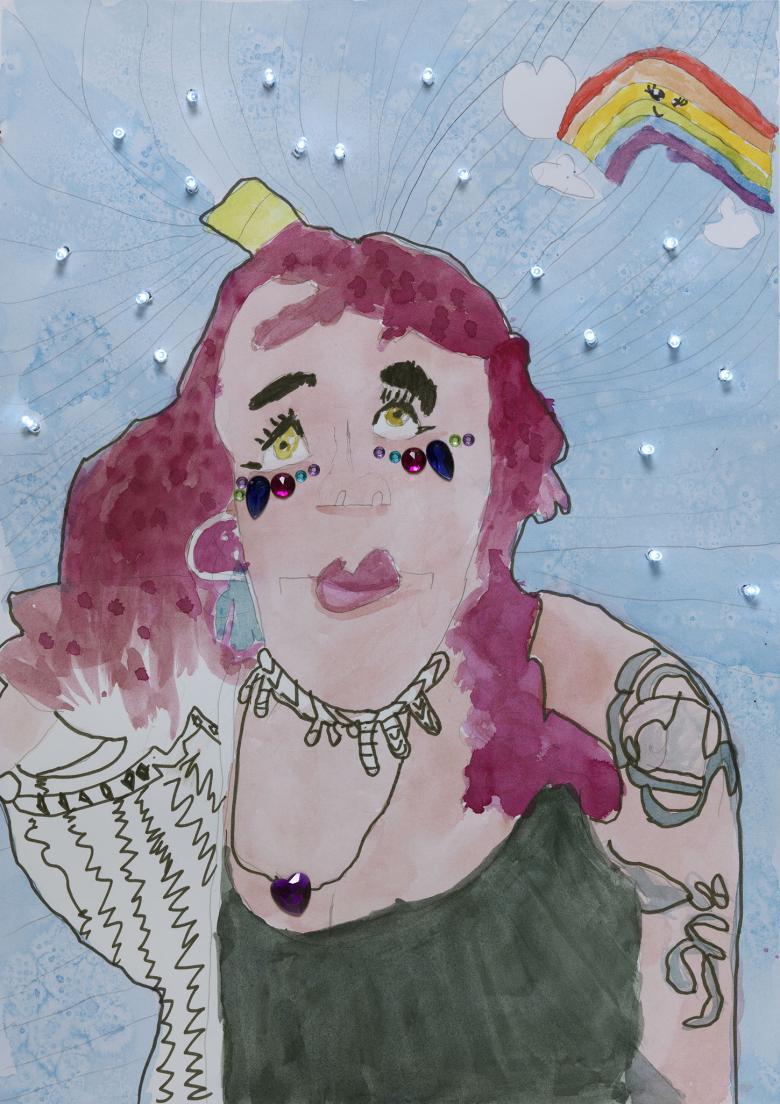 Callie LePage (Dublin, aged 6), Sarah C. 2019.
Credit
Callie LePage (aged 6) | Winner 6 & under
Sarah C
Watercolour, pencil, marker, jewels, glue, electric lights on paper 
Callie (6, Dublin) says: "I'm 6 and a half and I really like to draw, and I'm going to keep practicing as I want to do portraits every year for the competition. I want to be an artist and a Lego designer when I grow up. My portrait is of my teacher Sarah in Citywest Educate Together, and I really like how it turned out. I used two different photos of Sarah to get the ideas from. I used lots of different things to make it, and my favourite bits of the portrait is the lights and the dots of colour in Sarah's hair." 
Shortlisted works | Age 0-6