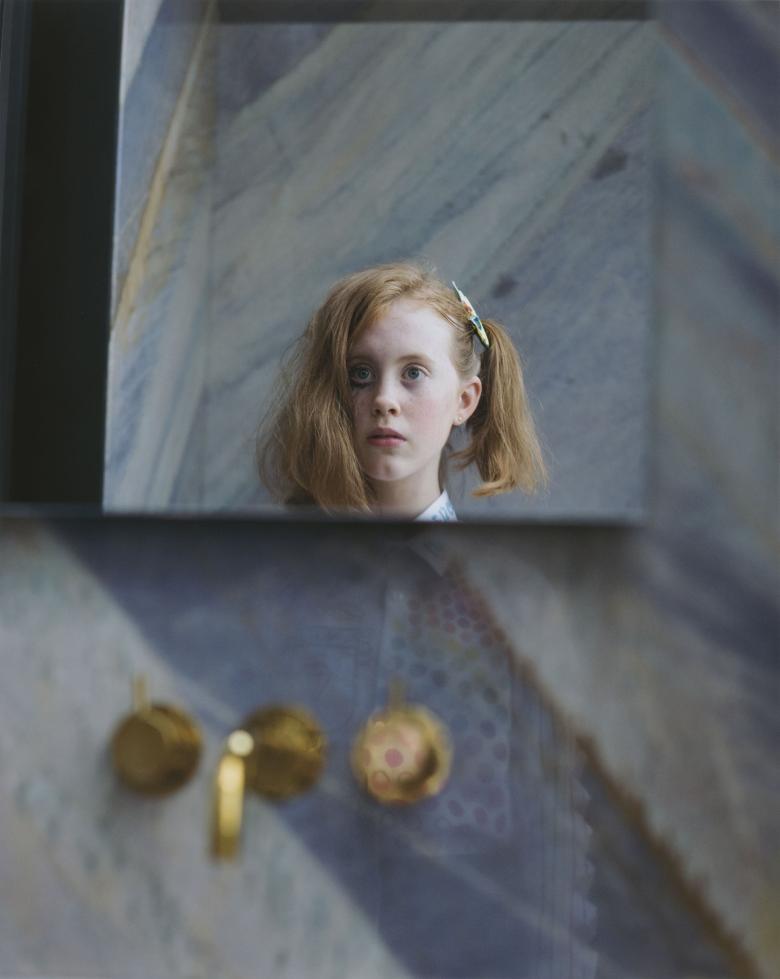 Mabel Forsyth & Mary O'Carroll (Dublin, aged 12), The new age.
Credit
Mabel Forsyth and Mary O'Carroll (aged 12) | Overall Winner of the Zurich Young Portrait Prize
The new age
Photography on paper 
Mary and Mabel (12, Dublin) say: "This photo, which was a joint effort, is meant to show that most people have both good qualities and bad qualities". Mary says: "In my spare time I like to dance and make music videos"; Mabel says: "Outside of school I enjoy painting and drawing.".    
Zurich Young Portrait Prize 2019
Meet Mabel & Mary
Play
Shortlisted works | Age 12-15