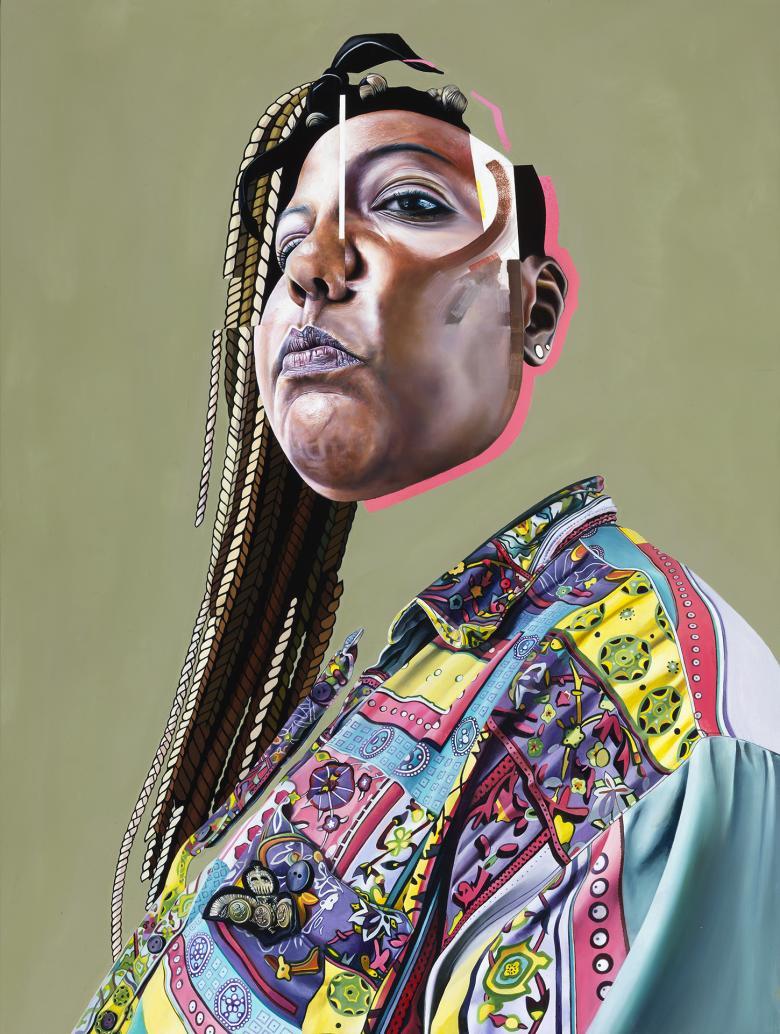 David Booth, Maho, 2020. © David Booth.
Credit
These workshops are now fully booked
Join artist Vita Ryan for an interactive online workshop (delivered via ZOOM) exploring portraiture and identity.
Students will be introduced to key works from the Zurich Portrait Prize exhibition, followed by a practical activity. The workshop will be broadcast live to your classroom from the artist's studio.
With face coverings a part of current daily life, we rely on our eyes to convey our expressions. In portraiture, the 'gaze' and the eyes have always been a crucial part of the artist's success in capturing a person, their character and feelings. In this workshop, students will investigate the gaze in some of the portraits shortlisted for the Zurich Portrait Prize, and then create their own self portraits with a focus on their eyes.
Suitable for: Post-primary students, 1st year – 6th year
Duration: 60 minutes
Cost: Free
Workshop dates: 4, 11, 25 February 2021 and 4, 11, 18 March 2021. Workshops take place at 12pm
Booking: Sold out
Teachers' notes: Before booking, please read the teachers' notes carefully to find out more about how the workshop will work. Download the teachers' notes for this workshop
Please note that this workshop is part of our pilot programme to test new approaches to teaching and learning during COVID-19. By booking a workshop, you agree to help us with our research by completing a post-workshop survey.